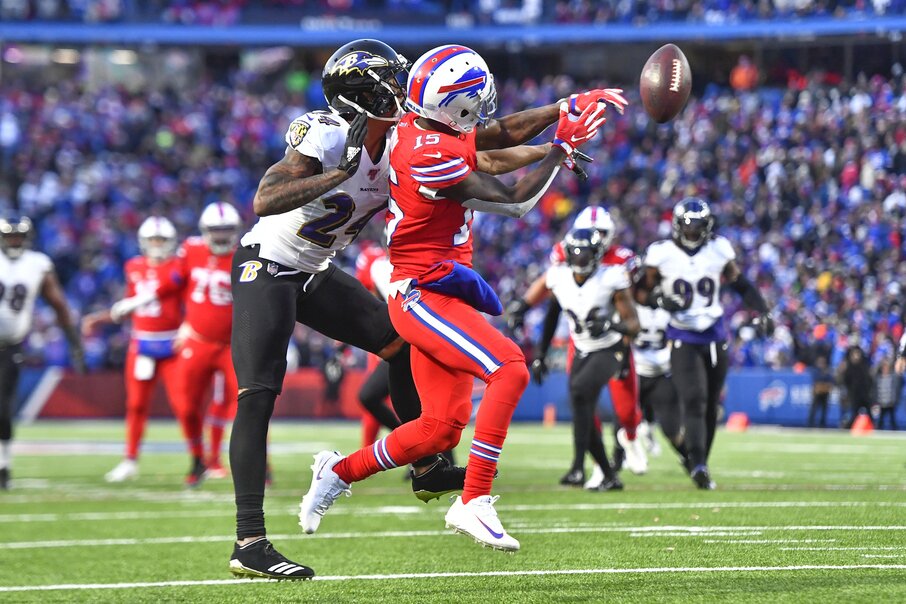 As we move onto the Divisional Round of the 2021 NFL playoffs, we look ahead at all of the remaining matchups that will take place this weekend. Let's kick things off with the Cleveland Browns and the Kansas City Chiefs, which the Pittsburgh Steelers seem to have plenty of interest in (after losing to the Browns last week).
Cleveland Browns @ Kansas City Chiefs
Odds: Chiefs -10
The Browns shocked the world last weekend with a dominant victory over the Pittsburgh Steelers. That was their first playoff win since 1995. Their offense and defense looked fantastic throughout the game, which means they've earned themselves a date with the reigning Super Bowl Champions. The Chiefs are coming off a few weeks of rest with quarterback Patrick Mahomes not playing since Week 16. Everyone expects the Chiefs to walk away with a victory this weekend but the Browns have been playing their hearts out lately and it could make this game close.
Baltimore Ravens @ Buffalo Bills
Odds: Bills -2.5
The Baltimore Ravens made a statement last weekend with their big victory over the Tennessee Titans. Their defense was able to completely stifle Derrick Henry, the NFL's leading rusher. They will again have their hands full again with quarterback Josh Allen. Buffalo was able to pick up their first playoff win since 1995 and they did it with great play from the duo of Allen and Stefon Diggs. This game will be a chess match on both sides of the ball and should make for a fun and entertaining matchup all the way through.
Los Angeles Rams @ Green Bay Packers
Odds: Packers -7
The Los Angeles Rams were able to fend off their division rivals last week in order to pick up a huge win. Now they face off against the Green Bay Packers and Aaron Rodgers, who have had extra time to rest and prepare for this matchup due to them obtaining the No. 1 seed in the NFC. However, this game will be very tough for the Rams, not only having to take the trip to Lambeau Field but also because their starting quarterback Jared Goff had surgery on his thumb a little over a week before the matchup with the Seattle Seahawks. Their backup, John Wolford, also suffered a bad neck injury that held him out of their last game. Aaron Donald and Cooper Kupp are also a question mark. That'll make it hard on them to compete here.
Tampa Bay Buccaneers @ New Orleans Saints
Odds: Saints -3
The Tampa Bay Buccaneers marched past the Washington Football Team and now will get the New Orleans Saints one more time. The Saints won both regular season meetings quite easily as the Bucs turned over the ball six times in those contests.
Meanwhile, the New Orleans Saints were able to dominate the Chicago Bears in the second half and pick up a very convincing victory. Their offense only mustered seven points in the first half, so we'll see if they can get it together against a Bucs team they've had plenty of success against this year.