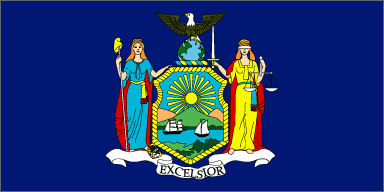 After 25 years of trying Thomas Wilmot finally reached his goal. On Monday, the state of New York awarded the Rochester developer a gaming license so that he can finally open up a casino.
The New York Gaming Commission has given him the green light to open up a casino in the Finger Lakes, although he'll still face other challengers along the way. Wilmot has had plans for the Lago Resort & Casino in the Finger Lakes region for quite some time but the project has faced many opponents.
Wilmot was surely smiling ear-to-ear when he heard the news after years of arduous trying. He left no stone unturned in his quest for a gaming license, spending millions of dollars in the process, trying to form alliances with different Native American tribes and even trying to learn Spanish in his efforts to seal the deal.
Wilmot wasn't the only one to earn a casino license on Monday as the state also awarded licenses to the Montreign Resort Casino and Rivers Casino & Resort.
Although Wilmot has passed a major hurdle, there are still smaller ones along the way. The Oneida Indian Nation hasn't exactly been on his side throughout this process and they'll likely continue to impede his efforts via the courts. The Oneida Indian Nation operates the Turning Stone Casino, which is just 76 miles away from where Wilmot plans to build in the Finger Lakes region. That means that Wilmot presents competition to them.
However, the flipside is that Lago could be a real positive to the Finger Lakers region, which is currently just an area that's mostly visited for outdoor activities. Some say that Wilmot's project could create nearly 2,000 permanent jobs in the region along with 1,800 construction jobs to build the resort. As of now, the resort is slated to open in 2017 and some projections have the resort providing state government with a boost of around $80 million in annual revenue.
Wilmot has had the casino idea in mind since the early 1990s when he dipped his toe into the casino business in Puerto Rico. Since then, he's been working towards his goal by securing land in upstate New York, teaming with lobbyists, and trying to sway support for the project.