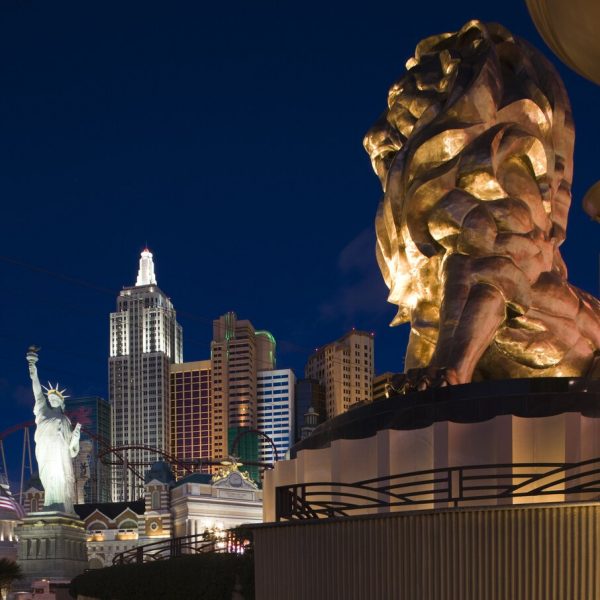 This week's casino news starts off with a focus squarely on Sin City. While Nevada reported a good month of casino revenue, MGM Resorts International is coming off a rough first quarter.
MGM Resorts Announces Huge Operating Loss In First Quarter
The first quarter of the 2021 year didn't go very well for MGM Resorts. The casino giant recently got their financial results back and was surprised to see a $246.7 million loss in just the three-month span. This number is going to go down as a 27.1 percent decline compared to the first quarter of the 2020 year. Executives of MGM believe that the midweek casino and hotel closures were the main culprit of the revenue loss as well as the COVID-19 pandemic still lingering.
MGM Resorts has 17 properties with nine of them being located on the Las Vegas Strip. The company was forced to closed down The Mirage, Park MGM and Mandalay Bay from Monday to Thursday every week during the back end of 2020. Understandably, this was followed by a 62.7 percent drop in their year over year revenue from hotels.
Despite the large drops, MGM does have some optimism over the situation. CEO Bill Hornbuckle came out and said that he expects demand for visiting Las Vegas to skyrocket in the coming months.
Nevada Casinos Win Over $1 Billion For First Time Since Pandemic Started
Sticking around in the Nevada casino industry, it wasn't all bad news. The month of March was generally a huge positive as collectively, they were able to reel in more than $1 billion from bettors during the month. That marked the first time that they have broken 10 digits since the COVID-19 pandemic first began. Most of this improvement came from the majority of casinos operating at higher capacity compared to a year ago.
The number are expected to rise as a few casinos are expected to hit about 80 percent capacity during May of 2021. Nevada feels comfortable making this move because of the vaccine rolling out more and more. It has caused people to feel safer when traveling and has upped their tourism numbers mightily.
The combination of tourism and increased capacity during March was enough to up their gaming revenue by a whopping 160.5 percent compared to March of 2020.
Mississippi Gaming Commission Officially Removes Casino Mask Mandate
Casino visitors in Mississippi will no longer be required to wear a mask as the state is unwinding COVID-19 safety protocols. The Mississippi Gaming Commission has recently just closed the mask mandate that was required for both employees and visitors for all casinos in the state. The state is now one of the first in the country to employ this strategy inside casinos, so we'll see how it turns out.
While this may seem like a surprising move at the moment, it is another decision made in an attempt to get casinos back to normal around the country. Casinos in Nevada are very close from upping their operating capacity from 50 percent to 80 percent. Then in about a month, they plan on getting all casinos back to full capacity.
Meanwhile, Massachusetts has resumed playing craps games while New York Gov. Andrew Cuomo recently made an announcement that he expects all properties in the state to be getting back to 50 percent capacity in the near future.