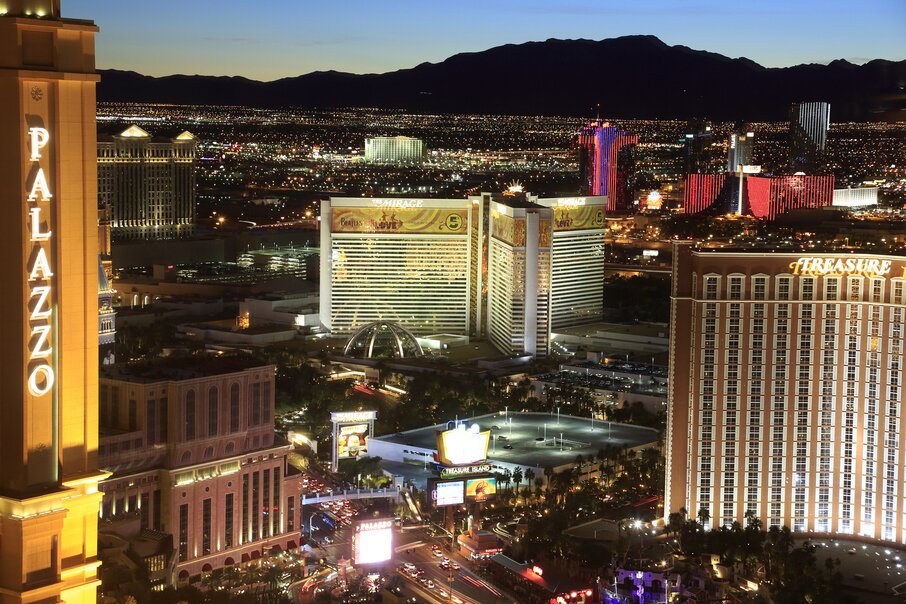 As the coronavirus pandemic appears to be receding in some parts of the United States, we're starting to get some news as to how the Las Vegas Strip will open up. Las Vegas Sands has made some announcements, so that's where we'll start our weekly recap of the casino headlines:
Venetian, Palazzo Aim To Open In June
The state of Nevada continues to slowly reopen and while many have wondered when the Las Vegas Strip casinos will get back to business, we finally have our answer. According to the Las Vegas Review-Journal, the Venetian and the Palazzo – the two properties owned by Las Vegas Sands – are set to reopen sometime in June. While an exact date hasn't been announced, at least we have a general range now.
The plan is that the casino is going to go over all safety measures and implement what makes sense. Their goal is to reopen for business but to also minimize the spread of COVID-19. The last thing they want is to be responsible for another outbreak. Part of their plan is to test every single employee before returning to work as well as to see if they have developed antibodies to it.
Maryland Sports Betting Bill Becomes Law Due To Inaction
There is good news and bad news for casinos in Maryland. The good news is that the sports betting bill has become law. The bad news is that it became a law due to inaction, which means that voters will still have a final say during a statewide referendum later this fall.
The law was actually passed by the Maryland legislature a couple of months ago but it recently became law, because of Governor Larry Hogan's inaction. The House passed it by a vote of 129-3 and the Senate vote was unanimous.
One of the biggest proponents of the bill was Washington Redskins owner Daniel Snyder, who is hoping to get a license to allow sports betting at the stadium in time for the games this year. At this point, that's a stretch but it is possible that sports betting is available at FedEx Field in 2021.
For now, this doesn't mean that sports betting is legal. All it does is put it on the ballot in November so that voters can decide. If the Marylanders go for it, we could see sports betting in the state in 2021.  
63,000 Temporary Layoffs Could Become Permanent At MGM
One of the biggest concerns about the economy these days is that so many job losses that are being viewed as temporary could eventually become permeant. MGM Resorts International stated as much this week as they sent out an internal memo that furloughs could last as long as six months or even become permanent.
MGM Resorts furloughed 63,000 casino-resort workers on March 17th and it appears that at least a portion of these could become permanent. Although many people hope the jobs come back, the reality is that they're not likely to. Thinking logically, we know that travel and tourism will be down significantly in Las Vegas and all over the world.
If they had 63,000 people working there before when everything was fine and customers were coming in droves, how could they possibly return to that number of business drops by even 10%? From what we've seen in Macau, casinos in Las Vegas should expect drops of about 50% or higher. If that's the case, a lot of the jobs at MGM – and other casinos – will simply not be coming back for a while.