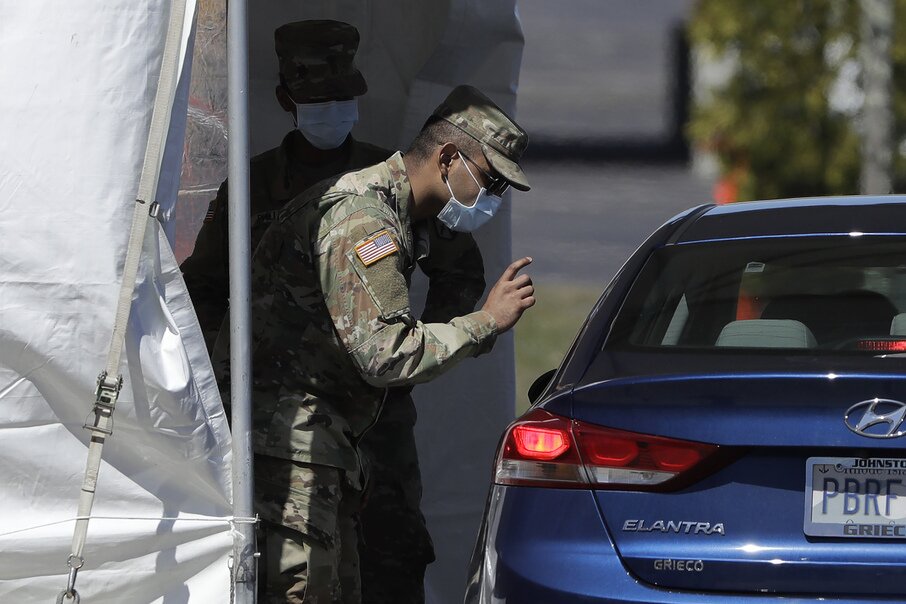 The coronavirus pandemic has underpinned this week's casino news as the outbreak is wreaking havoc on casinos all around the world. Let's take a closer look and see how the COVID-19 virus is impacting three key news headlines from this past week.
Rhode Island Casino Morphs Into COVD-19 Testing Site
The Twin River casino is normally a popular place for casino players to go to get in some action. Now it's going to be a popular destination for a very different reason over the next few weeks.
Due to the coronavirus pandemic, the Twin River casino in Rhode Island is transforming into a COVID-19 drive-thru test site. That means the casino will be able to run about 1000 test per day, which will all be done free of charge. We had previously heard rumors that the location was one that Governor Gina Raimondo was considering and now it's confirmed.
It won't be the casino itself that's running the tests; they'll hand things over to the medical community at CVS. CVS will not only run the site, they'll implement the tests and then follow up with Rhode Islanders within seven days. Those who need a test can simply drive to the location and get tested. No doctor's referral is necessary.
Macau Gaming Revenues Fall 80% In March
March was another rough month for the Macau, which is known as the Las Vegas of the East. The gambling hub in China saw an 80% drop year-over-year in terms of revenue as the devastation from the coronavirus pandemic was the main cause for it. Even so, you don't really need to shed a tear for them as the casinos there still collected $658.7 million in March.
The main issue is that large parts of China were either quarantined or travel was banned, which made it hard to get to Macau. There were very few flights coming in and out, so if players can't get there, they obviously can't play.
If you're looking for a shred of positivity here, it is that the March numbers were better than February. The casinos in Macau loss 89% revenue year-over-year in February. At least March was slightly better at 88%.
China appears to be slowly getting back to business, so expect the numbers in Macau to rise. Current expectations are that Macau will still manage to reel in $16.2 billion in 2020, which is a huge drop from the $36.47 billion they collected last year.
Detroit Casinos Post Sharp Decline In March
As China appears to have cycled through the COVID-19 pandemic, the outbreak still rages on in the United States. That's why we continue to see a number of lockdowns, quarantines and business closures across the state.
Taking a look at Detroit specifically, their three casinos – the MGM Grand Detroit, MotorCity Casino and Greektown Casino – have posted massive drops in revenue in March as all three are currently completely closed. These casinos reeled in $299.2 million in the first quarter of 2019 but have experienced a massive 19% drop so far. March specifically has pulled in just $57.4 million for the casinos, which – on the surface – isn't bad but it's a 59.1% drop from last year.
With the White House suggesting that the economy could open back up in four-to-eight weeks, these casinos are going to feel some more pain over the next month or two before things get back to normal.