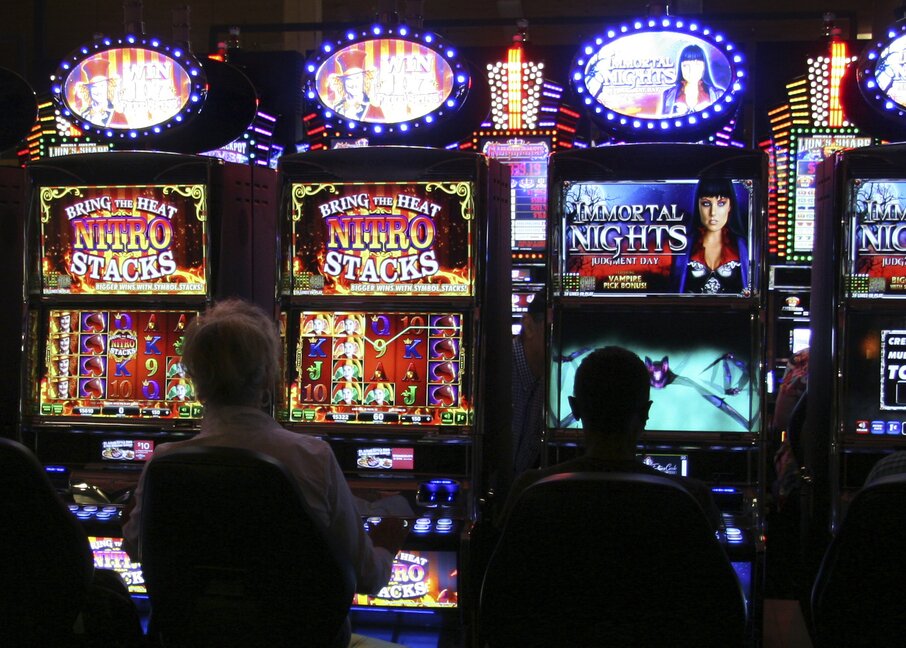 This week's casino news takes us on a tour around the United States. It looks like the state of Texas could be welcoming more gaming soon. Let's start off with that key piece of news.
Texas Residents Support Casino Gambling
It is becoming evident that Texans are hoping to bring in casinos to the Lone Star state soon. The University of Houston recently sent out a survey to residents in Houston wondering if they would support expanded gambling in their state. The majority of citizens ended up ruling in favor of the idea, which makes passing the bill far easier. The general thought was that sentiment would be negative.
As of right now, there are a few cardrooms throughout the state but there may be a lot more if this bill were to pass. A couple of Native American tribes run slots parlors, such as Naskila Gaming (pictured above), but the legality of those gaming dens are questionable. Houston gamblers swell the gambling floors of the 9 casinos in nearby Lake Charles, Louisiana. Similarly, Dallas-Fort Worth gamblers visit the WinStar World Casino and Choctaw Casino, which are located an hour north of DFW just across the Texas-Oklahoma borders. Texans love to gamble, so a push for legal casino gambling is seen by many as long overdue.
Houston has been picking up steam lately as tons of people have been moving to the Lone Star state in the past few years. That could end up making these new casinos even more valuable as the city becomes one of the biggest in the United States. If this bill is able to pass it could begin to bring Texas out of the decline that the COVID-19 pandemic created.
Nevada Casinos Face Yet Another Decline In Gaming Revenue
2020 was certainly a year to forget for many casinos around the globe. Nevada casinos were hit particularly hard as they closed out their 2020 with a 35 percent decrease in gaming revenue during the month of December. They had generated $683.7 million during that month but that is nowhere near the $1.06 billion that they collected in December 2019.
The Las Vegas Strip casinos were able to pick up $292 million during December of 2020 compared to their $591.8 million during the same month in 2019. However, the COVID-19 pandemic also got two major events moved away from the state of Nevada. The National Finals Rodeo was moved to Texas due to weaker restrictions for COVID. Nevada also had to cancel their New Year's Even fireworks show on the Strip.
Overall, Las Vegas Strip casinos were down 43 percent compared to 2019. Although, it is worth noting that the overall profit for casinos had increased during 2020. That is most likely due to their lower payroll after a large number of employees had been laid off.
Georgia Lawmaker Files Bill To Allow Casinos In The State
Residents of Georgia that were hoping to get gaming to their state are in luck. Rep. Ron Stephens just filed a new bill that would allow for the legalization of casino gambling. Stephens has been very busy lately after having his name on a previous bill for online sports betting a few weeks ago. According to reports, Stephens also stated that he hopes to create one more bill to legalize horse racing.
In order to legalize casino gambling they are going to need a two-thirds vote in each chamber so that it can reach the governor. It would also be placed on the ballot in 2022 if passed, asking the residents of the state on whether or not they are in favor of it.