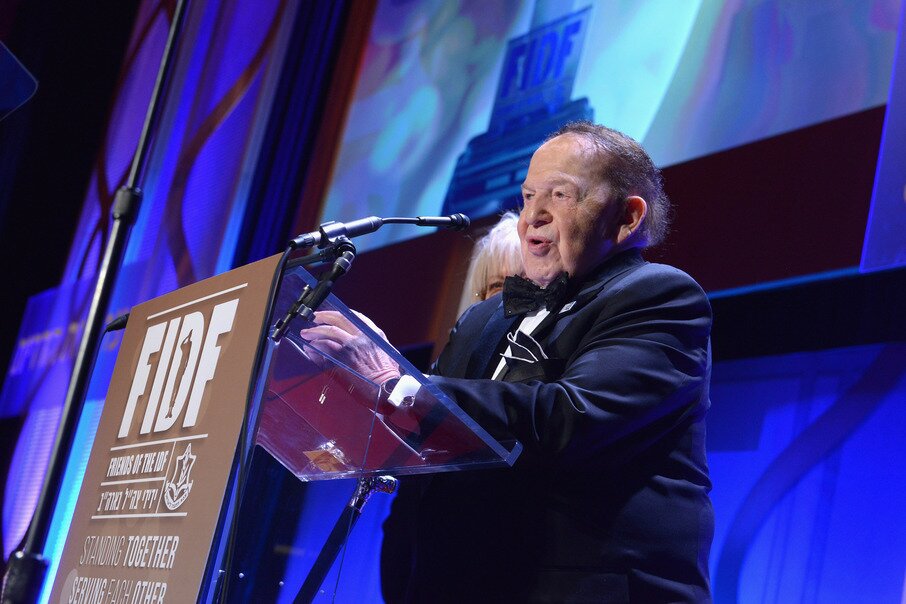 This week's casino news starts us off with casino mogul Sheldon Adelson, who is pushing for the United States to continue its expansion of legalized gambling. Will his voice carry weight in the Lone Star State?
Adelson Pushes For Legalized Casino Gambling In Texas
Billionaire casino owner and activist Sheldon Adelson has recently been making a push to legalize casino gambling in the state of Texas. Adelson, who is the CEO of the Las Vegas Sands Corp that owns a few big properties such as the Venetian and Palazzo resorts, has been rumored to be selling off his Vegas properties with the aim of reinvesting elsewhere. Is Texas the spot?
In Texas, card rooms have begun to appear throughout the state, but they require a fee or a membership in order to participate. Unlike most places, they are unable to drop a rake as the state strictly prohibits that.  Back in 2019, multiple poker rooms were raided with Harris County District Attorney Kim Ogg stating that "poker rooms are illegal in Texas." Nobody was charged with any type of crime, but the issue of gambling is still very much at large in the state.
The state happens to border multiple other states that allow casino gambling, but they continue to be one of the most anti-gambling locations in the country. Adelson will continue to fight to allow gambling but has been upset with the growth of online gambling, constantly speaking out about his distaste for it. It's no coincidence that's a direct competitor to his business.
MGM Closes Midweek Hotel Operations For Three Casinos
Midweek operatiors at The Mirage, Mandalay Bay and Park MGM's have all ceased for the foreseeable future. Each of those three casinos are going to have gaming 24/7 but they will close off their hotels themselves simply because they aren't seeing enough foot traffic.
Piecing this together with former reports, MGM now has five Strip casinos with limited operations. They had recently followed the lead of the Caesars-owned Planet Hollywood, taking hotel reservations only from Thursday to Sunday. Wynn Resorts and Encore Las Vegas is closing all of their operations down from Monday through Thursday as well but took it one step further, shuttering their gaming floor as well.
These places are closing and reducing their operations due to the lack of tourism. The recent spike in COVID-19 has hurt their revenue even more than it already has this year. All casinos on The Strip had suffered a 40 percent drop in revenue back in September, which was the third straight month of decline in revenue. That number has consistently been dropping this year and without tourism and large conventions, that number may very well continue.
Crime In Macau Casinos Decreases
With tons of negatives and sadness around the world due to COVID-19, here's one positive: there have been far fewer reported incidents in Macau Casinos during the year 2020 as there has been in recent years. Crime had reportedly dropped a whopping 67 percent year-over-year while non-violent crime has dropped by about 54 percent.
However, illegal online gambling networks have begun to come around more often than usual. The security office was able to identify 125 internet gaming platforms during their search while around 97 websites have gone completely offline due to what they found.