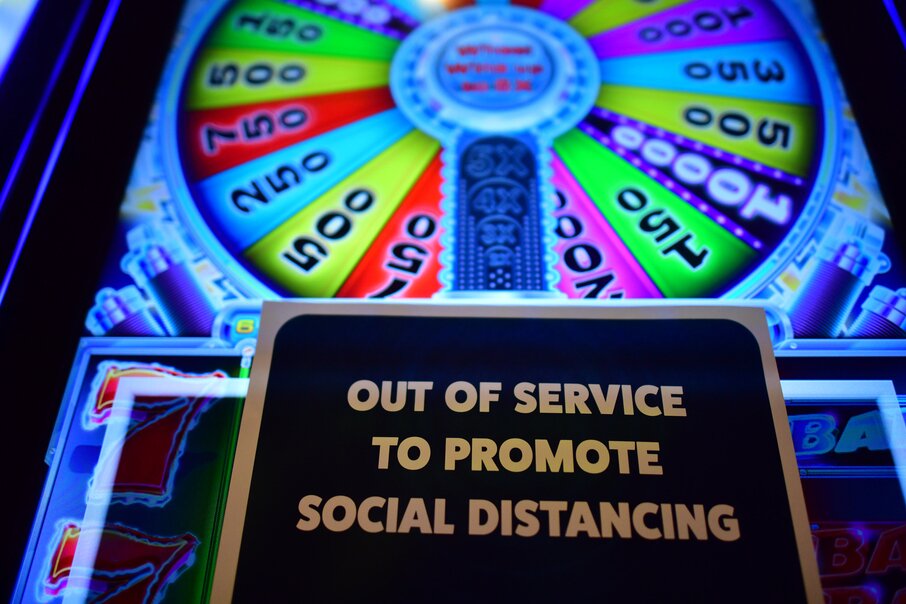 This week's casino news delivers a mix of headlines relating to the COVID-19 pandemic. While some states have been hit hard by the shutdown, others have managed to survive and even thrive.
New Jersey Online Casinos Set Another Revenue Record
Online gambling operators in New Jersey were able to set another record in the month of July by generating $87.5 million in revenue. Specifically, with poker, the online operators saw a 36% increase from the month of June as operators were only able to generate $4.8 million.
Flipping back to online gaming as a whole (including land-based action), the New Jersey online numbers in July surpassed the month of May where they were able to bring in $85.9 million from gamblers. Casinos in the Atlantic City were allowed to reopen on July 2nd and would be a reason as to how they generated so much.
As far as New Jersey sportsbooks go, they were able to rake in $315.1 million in bets this past month, which would represent a 25.4% increase from July of 2019. With sports coming back, these numbers should continue to climb in the coming months.
Casino Shutdown Costs Pennsylvania $424 Million In Tax Revenue
We're starting to get some details back on just how damaging the COVID-19 shutdown was. Due to the casinos being closed for more than three months, Pennsylvania lost just over $424 million in tax revenue. Of course, that's a result of the casinos not making any money and then the government losing out on tax dollars.
During the 2018-19 year, the state was able to rake in more than $1.2 billion in just slot machine revenue alone. Some studies have shown that online casinos have been able to lessen the blow – and New Jersey is a good example – but that hasn't been near enough to make up for the overall losses.
And that doesn't even factor in casino workers being laid off during the closure. The state employed roughly 16,000 workers in 2018-19 throughout the 12 casinos. Only a few managers and maintenance crews were able to stay employed through the shutdown, so the pain is being felt everywhere.
Ohio Casinos Were Able To Generate Record Revenue During Pandemic
Somehow in the middle of a global pandemic, Ohio casinos were able to set a record for revenue. The states four casinos had totaled $86 million in gross gaming revenue, which marks the highest grossing figure since all four casinos had initially opened back in 2013.
Ohio's gaming market had returned halfway through June after closing mid-March due to COVID-19 and they are attributing these incredible results due to pent up demand. Hollywood Toledo was able to bring in the bulk of that revenue, generating $33.3 million. This would be the most money earned by an Ohio casinos in a single month in the history of Ohio's gaming market.
Some other markets are not doing as well as Ohio. Macau has been consistently reporting 90 percent drops month after month, with the Las Vegas Strip posting a 61 percent decline in June. Las Vegas tourism is also dropping, reporting a 70 percent decline year-over-year with Macau experiencing a similar decline.