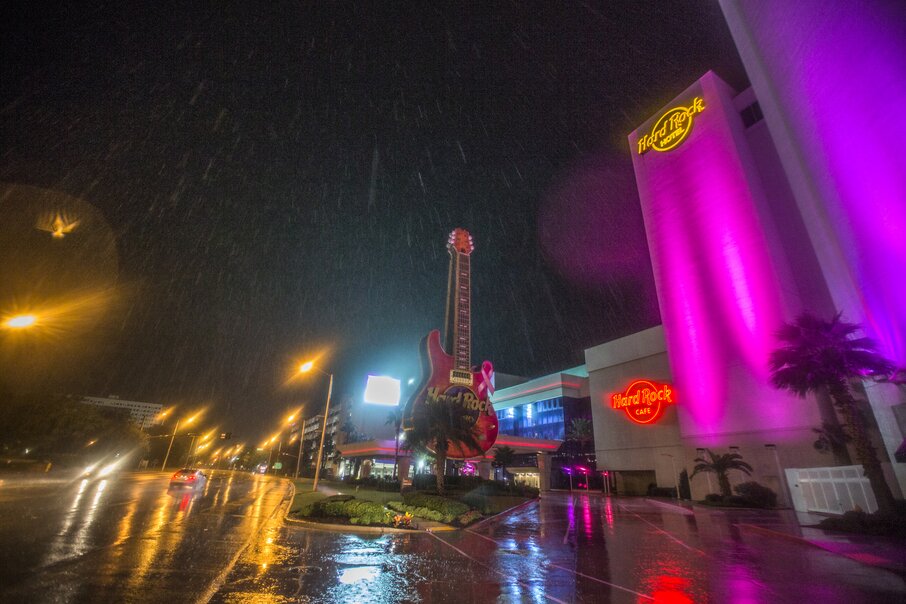 We have some good news to report among this week's casino headlines as the casinos in Mississippi have reopened and are doing well. We'll start there as we recap this week's biggest casino bulletins.
Mississippi Casinos Get Increase In Memorial Day Revenue
One of the biggest surprises in the casino realm we've seen this year is the Memorial Day weekend revenue numbers out of Mississippi. Casinos saw a $5 million increase year-over-year on the holiday weekend compared, which is quite shocking. Keep in mind that casinos opened just in time for Memorial Day weekend and were forced to operate at 50% capacity.
We had seen some early hints that demand might be pent up as other casinos also saw a sizable bounce back. Early on the summer, there were hundreds of people lined up to play poker down in Florida when the Seminole casino reopened. In other places such as Deadwood, we also saw an increase in visitors when they first reopened their casino.
Taking a look statewide, casinos took home a whopping $29 million in gross gaming revenue throughout holiday weekend, according to Mississippi Gaming Commission. This is great news for the casinos and the economy in general as it shows that people are willing to go out and spend – even after being cooped up for months.
California Sports Betting Bill Gets Over First Obstacle
Could sports betting be coming to California? A bill was to make sports betting legal is making its way through the chambers in California and has just recently cleared its first hurdle.
The Senate Committee has now passed the bill (on a 9-3 vote) and have now sent it off for a hearing on the Senate floor on June 9th. Although there are a few more steps to go after this, if it can clear the Senate, then it will head to the House, then to Gov. Gavin Newsom, and then require a two-third majority vote from each chamber.
Early estimates suggest that legalized gambling could bring between $500 to $700 million in revenue to the state, so there is clearly some incentive for them to pass the bill.
Macau Casinos See 93% Drop In May Revenue
In North America, casinos in Las Vegas have opened and there is optimism in the air. However, on the other side of the world, one of the largest gambling markets in the world isn't seeing the type of recovery they had hoped for. Macau, which is often known as the Las Vegas of the East, saw a 93% decline year-over-year in revenue in May.
Reportedly, the drop was not as bad as initially expected, as it was supposed to drop to 95% after a 97% drop the month prior. At any rate, this is now the eighth straight month in which the casinos in Macau have collectively experienced a drop in betting revenue. The decline actually started during the Hong Kong protests and has since had to endure the coronavirus pandemic as well.
Certain coronavirus travel restrictions by the Chinese government have slowed business for Macau but it they are expected to be eased up soon. Although everybody that travels out to Macau is free to roam, the issue is returning to Hong Kong and the Guangdong province, which then requires a 14-day quarantine period when they get back. That's been viewed as one of the key deterrents for visiting the gambling territory.