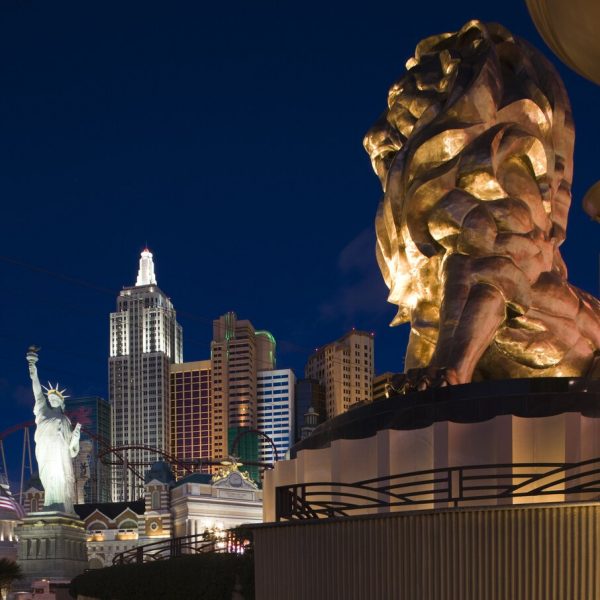 This week's casino news starts us off with an encouraging update out of Las Vegas. After a couple of really challenging months, it's time for the Las Vegas Strip and casinos to open. We'll start there as we recap our weekly casino headlines:
Three Different MGM Resorts Plan To Reopen On June 4th
The date has finally arrived: Las Vegas is reopening for business. MGM International Resorts has announced that The Bellagio is one of the three resorts that plan on reopening on June 4th. MGM Resorts plans to initially open up Bellagio, New York-New York, and the MGM Grand. They will also offer "simple gifts" in order to honor those battling the corona virus and the play the Star-Spangled Banner to help celebrate this countries strength. At the Bellagio, they plan to pay tribute to all of the workers out there battling COVID-19 with a special show on the beautiful fountains.
COVID-19 testing will be offered to all of their casino employees, while workers will be required to wear face masks as protection. Social distancing will also be applied throughout all three resorts as well as hand washing stations on each floor.
Now we'll have to wait and see what demand is like when the casinos open up and if customers will come flocking back.
Nevada Gaming Revenue Almost Nonexistent In April
April has been one of the worst months ever for casinos in Nevada as they have experienced a 99% drop in revenue year-over-year. They reeled in just $3.6 million worth of revenue throughout the month of April as the Silver State was mostly shut down for business. The only revenue that Nevada was able to garner were off its online betting but is limited to only poker and sports betting.
Nevada also does not offer casino games such as blackjack and roulette online, which is another reason that their revenue took a big hit. New Jersey, however, does offer those games and were able to bring in about $82.6 million in revenue. That at least helped soften some of the blow.
Louisiana Voters Get Opportunity To Legalize Sports Betting This Year
Voters in Louisiana are going to be getting the chance to determine the fate of sports betting this year. With the issue set to appear on November ballots, people will get a chance to vote and then if they approve it, the changes will be made in 2021.
What the voters will be deciding in November is whether or not the current bill will move to the full House for debate. If so, it would there where we'd start to look at which sports would be allowed for betting, where the wagering would take place and how everything would be taxed.
As of now, fantasy sports are allowed in Louisiana as long as there is no money at stake in those leagues. People caught using websites such as DraftKings and FanDuel could face jail time or hefty fines if caught. However, the state does recognize that sports betting and fantasy is happening regardless, and the state is simply not reaping the benefits.