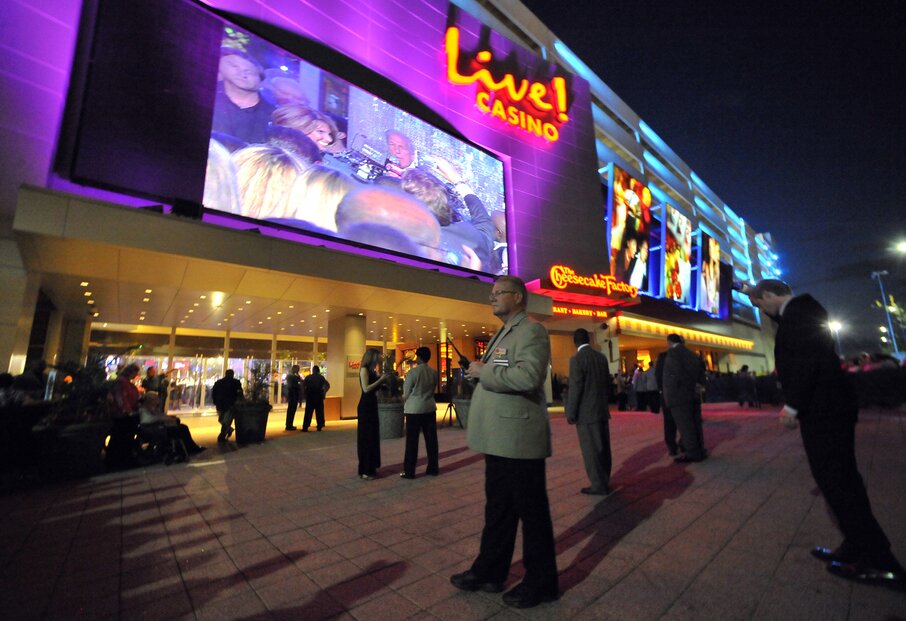 This week's casino news delivers all sorts of revenue reports from July. While casinos in Las Vegas are struggling, a trio of properties in Maryland did surprisingly well this past month.
Three Maryland Casinos Show Increased Revenue Despite Pandemic
Unlike many casinos across the United States that are reporting revenue drops, Maryland casinos aren't experiencing that same decline. Three different properties in the state have actually reported a year-over-year increase in their numbers from July 2019. The three properties were Live! Casino and hotel, Hollywood Casino and Rocky Gap Casino.
Live! Casino and Hotel were able to generate $51.5 million in total revenue, which is 4.5 percent higher from July of 2019 while Hollywood Casino was able to generate $7 million and Rocky Gap Casino was able to add on $5.5 million.
Maryland Lottery and Gaming director Gordon Medenica told the media that the casinos were able to get the most benefit out of residents not having many options of leisure activities. With many other options remaining closed – theme parks, restaurants, various other outlets for entertainment – the casinos were able to score some of that business as bored customers were looking for a place to play.
Wynn Resorts Reports Second Quarter Loss of $638 Million
Add on another Las Vegas casino company that is announcing a huge second quarter loss. Wynn Resorts has reported that they were down $637.6 million in revenue. To put that number into perspective, Wynn Resorts generated just $85.7 million in revenue from April 1st to June 30th, which is nothing to sneeze at in general but is a paltry figure overall.
To go along with the casino revenue decline, Wynn hotels have only been experiencing about 50 percent capacity on the weekends and only 30 percent throughout the week. CEO Matt Maddox says that they are currently targeting smaller conventions as they are working on fast COVID-19 testing that is reported to be able to get results for as many as 10 people in five minutes. It is yet to be announced when they will begin to officially use that technology but until then, multiple casinos are experiencing hefty declines in revenue.
Without the mega conventions in Las Vegas, The Strip and its casinos have been hit hard.
Four Las Vegas Casinos May Stay Closed
Continuing the stretch of bad news for Las Vegas, it is now being reported that four different casinos in the state are looking into closing for good. Frank Fertitta III, CEO of Red Rock Resorts, said that Palms, Texas Station, Fiesta Rancho, and Fiesta Henderson will all remain closed for a while. He also stated, "We don't know if or when we're going to reopen any of the closed properties".
Station Casinos have reopened 16 out of their 20 properties outside of those four and will attempt to reopen them gradually. Their plan is very similar to how Caesars Entertainment and MGM resorts handled their reopening. At the same time, with so many other properties struggling, Station Casinos is doing a cost-benefit analysis as to whether it even makes sense to reopen because they might not be operating at full capacity for a while (especially if there is a second wave).