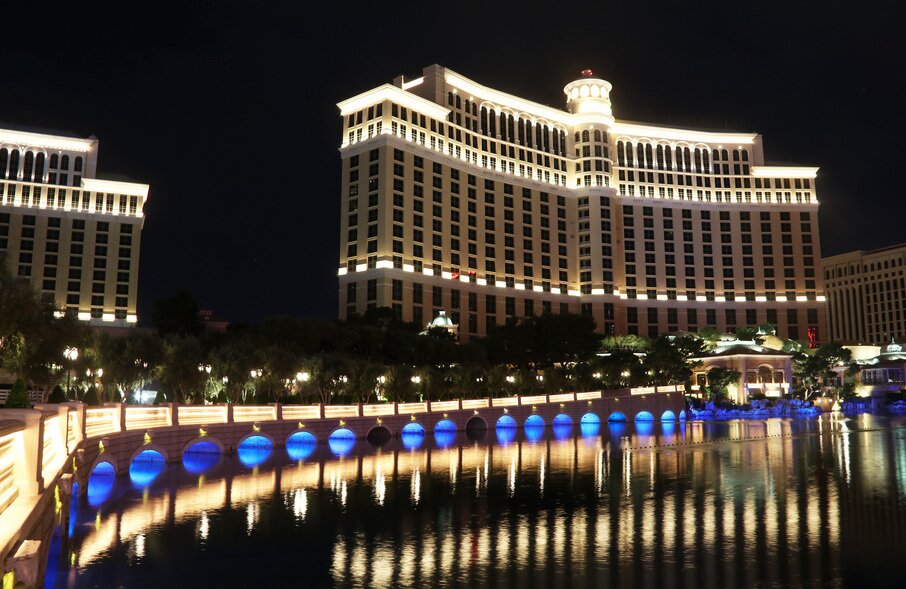 This week's casino news starts us off in Las Vegas. Four more casinos have released dates for reopening, which means The Strip will continue to liven up as we approach Independence Day.
Four Additional Las Vegas Casinos Announce Their Opening Dates
With each passing week, it feels like life is beginning to slowly go back to normal in Las Vegas. MGM Resorts International has announced that they are going to continue reopening more casinos, including the Luxor on June 25th. After that, they will be reopening Mandalay Bay and Aria on July 1st as well. That leaves just two MGM properties have yet to get a reopening date: The Mirage and Park MGM.
As these places slowly begin to reopen, MGM will also start the rehiring process and could reemploy as many as 63,000 employees. They're the biggest employer in the state, so this is crucial to the local economy.
Elsewhere on the strip, Caesars has also announced that they are reopening The LINQ Hotel and Experience on June 11th. This would be the fourth Strip property to be reopened by Caesars after Caesars Palace, the Flamingo and Harrah's Las Vegas.
New Jersey Senate President Sweeney Pushes Governor Murphy To Reopen Atlantic City
It's been tough for the casinos in Atlantic City to sit and watch many other gambling venues around the country get back to business while they're still forced to remain closed. Senate President Stephen Sweeney is pushing the state Governor, Phil Murphy, to give them the green light to reopen as they've been closed since mid-March.
Atlantic City and the nine casinos in the area collectively employ 26,450 people, so it's important that they get back to work – in a safe fashion – so that those people and the economy avoids financial ruin. The challenge is how to open them safely. The Governor is worried about players flocking into the casinos and a second wave of COVID-19 to spread as a result.
Hopefully everyone can figure out a way to reopen the casinos with safety protocols – similar to what the casinos in Las Vegas have done – so that Atlantic City can get back to business.
California Tribes Has Filed A Lawsuit Over Sports Betting Proposal
Sports betting is making it's way through the chambers in California but one entity that's not happy about it are the local Native American tribes. On Tuesday, they filed a lawsuit against the state of California in the hopes of stopping the sports betting bill from making its way through legislature. This lawsuit comes shortly after the California Sports Wagering and Protection Act was passed.
If approved, this bill would allow sports betting in California and voters will have a chance to make the decision through a statewide ballot. In short, this is mostly just about money. The tribes are doing as best as they can in order to get a wider chunk of the California betting market. We'll see if the two sides can get on the same page as experts close to the situation don't expect this to be a big hurdle for the bill.