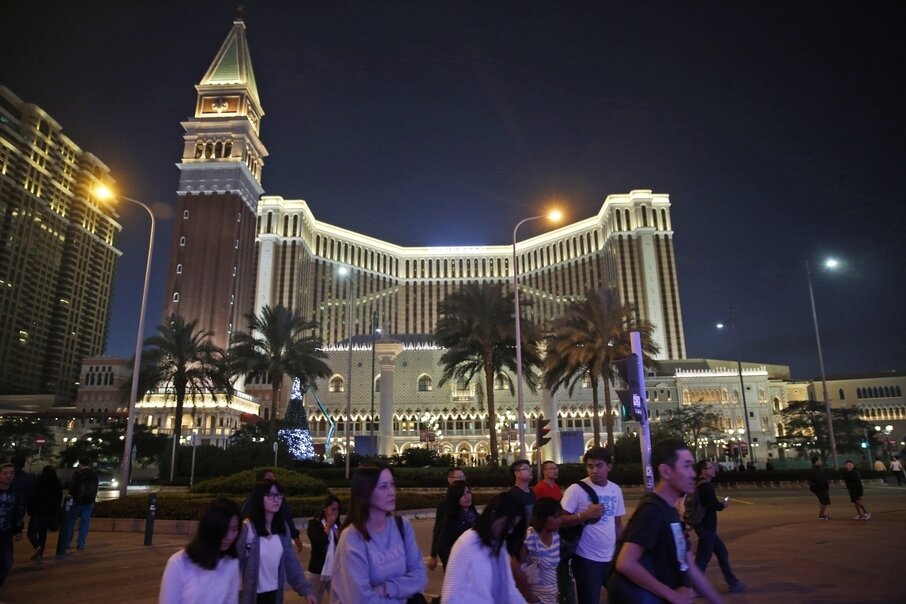 This week's casino news starts us off with the latest news from Macau. The Las Vegas of the East has reported another month of disappointing revenues. We'll see if they can turn it around in the final month of the 2019 calendar year.
Macau's Revenues Hit Hard As Hong Kong Protests Rage On
We've seen some startling reports regarding Hong Kong's tourism (43.7% drop in tourist arrivals) and that's having a massive impact on the nearby gaming region of Macau. Gaming revenues in Macau fell 8.5% in November, which is finally starting to set off some alarms.
Of course, nobody is all too worried as Las Vegas East pulled in $2.8 billion in revenues. However, revenue is down 2.4% on the year and this monthly drop was the seventh year-over-year drop in 2019.
While some people will put the blame on the situation in Hong Kong, which likely pushes away tourists, the other concern is that the Chinese economy is slowing. American tariffs have hit China fairly hard, weakening their economy amidst the trade war. There has been some optimism that the United States and China strike a deal, but as of now, there's nothing that's all too close.
Chicago On Track To Become Largest American City With A Casino
While we're still a way away, it looks like Chicago could become the largest American city with a full casino. Some details have emerged this past week, so now we have an idea of the magnitude of the new resort.
The plan is to create a Las Vegas-style behemoth as lawmakers have already approved 4000 gambling positions. That includes both slots and table seats. To put that in perspective, Caesars Palace and Aria on the Las Vegas Strip have 1500, so this venue will be massive. First-year governor J.B. Pritzker has signed a bill into law, which will provide $45 billion in capital for this project. If the casino is successful, the goal would be to take the profits and pay down the ballooning pension debt.
In terms of the hurdles that remain, the city still has to vote on a location. That will generate some raucous debate. Five locations outside of downtown have been proposed but a feasibility study suggested the city go with something closer to the core. It still looks like we're at least a year away from getting going on this but from the sounds of it, Chicago will have something special by the time we get to the ribbon cutting.
Nevada Player Wins Big On Thanksgiving
On Thanksgiving, we tend to be thankful for what we have but one player in Laughlin, Nevada is going to have a whole lot more to be thankful for.
While we don't know many details about the specific player, what we do know is that they won playing slots at the Harrah's Laughlin. According to their official Twitter account, the player hit the Grand Jackpot on one of the Buffalo Diamond machines, winning a whopping $1.7 million.