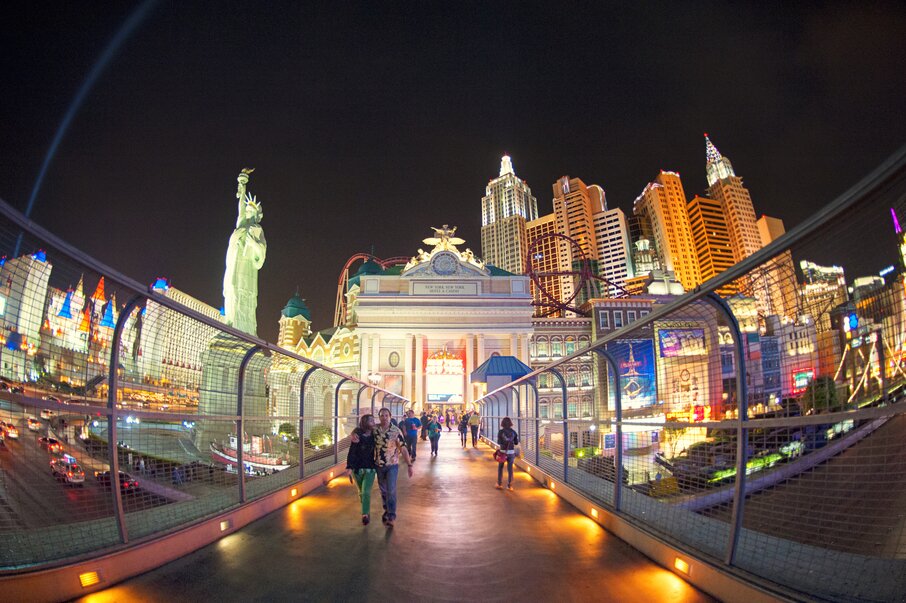 We've got mostly good news to share this week about the casino realm as things are starting to get back to normal. We'll start there as the Las Vegas Strip finally has dates up on the board for reopening.
Vegas Is Opening Up On June 4th
The long wait is over: Las Vegas is opening back up for business on June 4th.
Nevada Governor Steve Sisolak, who is currently in self-isolation after possibly coming into contact with someone who had the coronavirus, has announced that Las Vegas can begin slowly reopening on June 4th. That includes the state's casinos.
For the casinos to get back to business, all 441 one them will have to submit safety plans to the Nevada Gaming Control Board and get approval. The casinos will have to work at 50% capacity for now and implement a number of other safety precautions. Both slot machines and table games will be outfitted with plexiglass and for table and poker games, there will be limits as to how many people can play at a time.
Beyond that, the casinos will also have to implement a strict cleaning protocol – including chips, cards and dice. Anything where players can get their hands on will have to be cleaned.
At any rate, we've already seen from some other casinos around the country that even with these protocols in place, players will be back. Hopefully that can get these casinos back on track as they've been hurting for the last couple of months.
Atlantic City Casinos Not Ready To Open Yet
While we have good news from Vegas, the same can't be said about Atlantic City casinos just yet. On Tuesday, New Jersey Governor Phil Murphy has stated that there is still no end in site to the COVID-19 shutdown on the boardwalk. As of now, there is no date yet as to when the casinos can reopen.
Casinos in the Garden State have been hit really hard by the pandemic shutdowns as they saw a 69% year-over-year drop in revenue in April. About the only thing saving the New Jersey casinos is that they are thriving with online gambling. They have seen online casino and poker revenues hit record highs in the last couple of months but that's about the only thing that's keeping them from seeing a complete flatline.
With New Jersey opening things up for professional sports and regular business, it seems like casinos are not too far off. For now, we'll have to wait and see when they're ready.
Player Wins $1 Million Playing Golden Nugget Online Casino
The casino shutdown in Atlantic City isn't slowing down one man. A player from Bridgeton, New Jersey was playing Pillars of Asgard at the Golden Nugget Online Casino and ended up winning $1 million from a single spin. He was playing for about an hour before the bonus rounds started to kick in and before he knew it, he was a millionaire.
The loyal customer has done well with the Golden Nugget's online casino as he also won the Ford Mustang giveaway in August of last year.