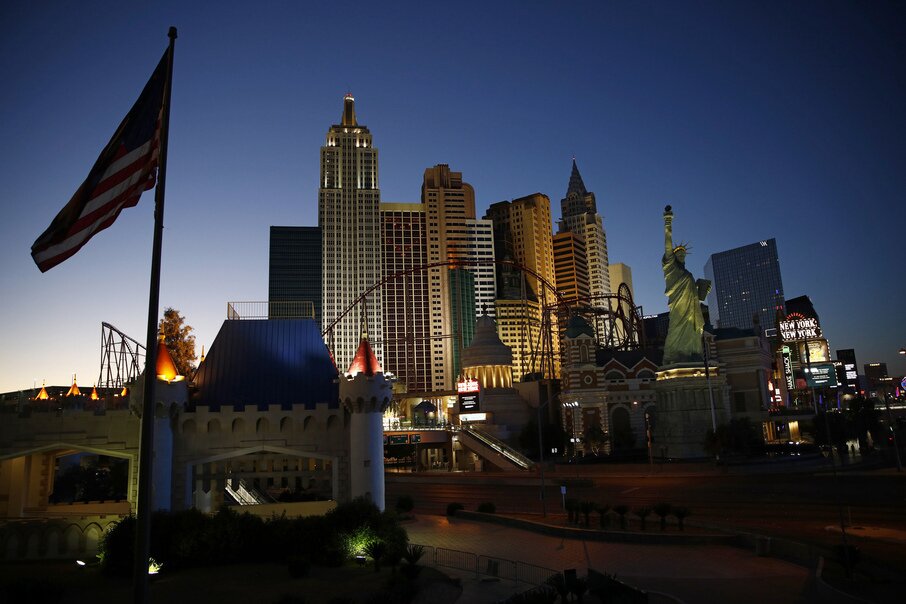 This week's casino news is Las Vegas-focus with three important headlines coming from the Vegas Strip casinos — or near there. Let's take a closer look and see what's instore for Sin City.
Casino Project Near M Resort Pushes Forward
It looks as if the M Resort will become an even more enticing spot for gamblers in Las Vegas. Henderson City Council recently signed off on an agreement that opens land for hotel and casino development. This land happens to be directly across the street from the M Resort, so this should – eventually – make it another attractive spot on The Strip. The new casino has been rumored to cost around $250 million with the Henderson resolution requiring Marnell to pay $4 million of that in cash.
Gaming and Leisure Properties are the owners of the M Resort and have been benefiting from the brand-new Las Vegas Raiders practice facility located right in between the M Resort and the Henderson Executive Airport. This has already caused the area to boom with a ton of new guests. Once the COVID-19 pandemic is over and fans are able to get to the NFL games, that's going to bring even more foot traffic. This area is bound to be very popular for years to come if the new casino is able to finish building.
Thousands Of People Remain Furloughed In Las Vegas
As the government continues to work on a COVID relief bill, a lot of people in in Las Vegas are still waiting with baited breath. Thousands of people still out of a job ever since the COVID-19 pandemic first hit and many of those people had been relying upon the Nevada Unemployment Fund to keep them stable. The latest reports suggest that the fund is now out of money. It started off with around $760 million back in June but has now hit empty due to the number of listings that people have filed since the shutdown.
As reported by the US Bureau of Labor Statistics, there is around 304,000 people currently unemployed in the Nevada gaming industry. If you compare that year-over-year, you would see a 13.9 percent drop. Hopefully the federal government can act soon to send some aid.
Multiple Airlines Add McCarran Destinations In 2021
There has been some good news in the airline industry and for Las Vegas. Frontier Airlines, JetBlue and Alaska Airlines have all announced new flights to Sin City that will begin around March, which include six new routes to Las Vegas. It has also been rumored that the number of passengers on each airline is expected to increase by the time these flights begin to take off. The airlines are hoping that the new COVID-19 vaccine will allow a lot more tourism as people start to feel comfortable traveling once again.
To put it into perspective of how little travelers there was in 2020, McCarran reported only 2 million travelers throughout the entire month of October. This number is less than half the reported amount when compared to October of 2019.
For now, Nevada Gov. Steve Sisolak is asking travelers to be extra cautious. That means wearing a mask, social distancing and avoiding large gatherings.