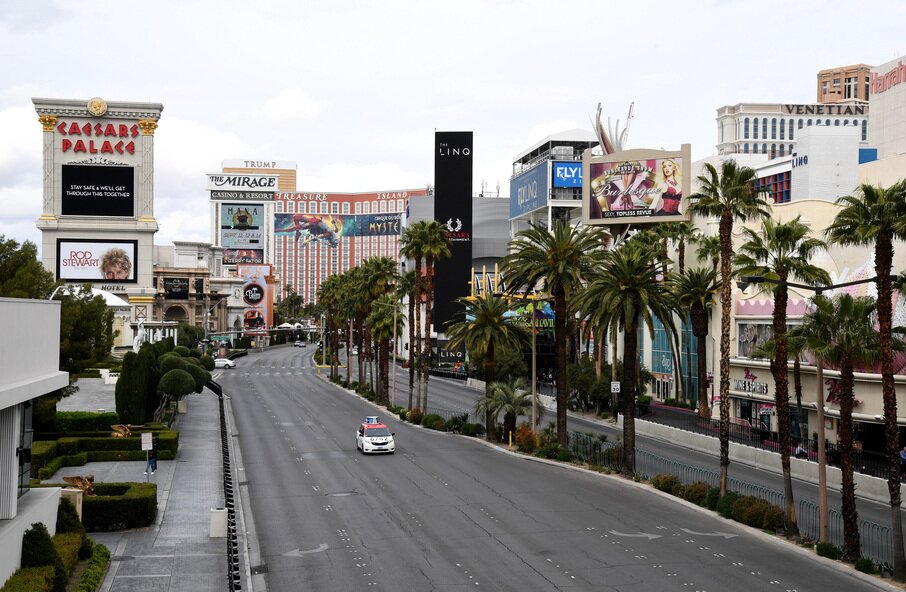 The coronavirus has had a huge impact on the casino world and we're just starting to feel the full effects now. Let's take a look at how the pandemic will impact casinos in North America over the coming weeks.
Nevada Casinos To Close For 30 Days
In what is an absolute nightmare situation for the Las Vegas Strip and casinos all across the state, Nevada Governor Steve Sisolak has forced a 30-day closure. Photos from Monday night were very eerie as the Bellagio Fountains had their final show (there was no audience to watch) and the lights were off in many casinos.
We saw the same thing happen in Macau, China when the casinos were closed for two weeks but Nevada casinos figure to be hit twice as hard as they'll be out of business for twice as long. Also, keep in mind that this could extend beyond 30 days.
Casinos are already running to the federal government looking for a bailout as they might not be able to last. They're more than equipped to handle a downturn but few businesses can survive when the revenues drop to zero.
Manitoba Casino Could Leave Workers Without Pay
One of the biggest question marks regarding the COVID-19 pandemic is who'll help out the workers who are told to stay home? The same question has been asked in Las Vegas and while they've laid off most of their workers, casinos around the world are expected to do the same.
In Manitoba, the union that represents casino works in Winnipeg says that their members – who have been asked to stay home – won't be paid until the end of the month. The casinos there are also closed for the time being. If the quarantine extends beyond March 31st, they might face temporary layoffs as well.
The Canadian government has acted quickly with plans to help businesses and workers, but it's unclear which businesses will get money as of yet. It's also unclear how or if the casinos will be compelled to keep employees like dealers, servers and cooks or will they be able to use that money elsewhere. For now, we have to wait and see.
Tribal Casinos Remain Open In Southern California
For better or for worse, some tribal casinos in Southern California will remain open for now. On one hand, that's good news for players who want to get out and have a little bit of fun. On the other hand, based on government and CDC recommendations, they really shouldn't be open because that might only help continue the spread of the coronavirus.
For now, the Cahuilla Casino is open, the Pala Casino, Spa & Resort will be open until March 20th, Tortoise Rock Casino and the Spotlight 29 Casino will remain open. Those who are over the age of 65 or will be associating in that age (if you have older parents, grandparents) are urged to stay home in the meantime – as tempting as it might be to go out and play.