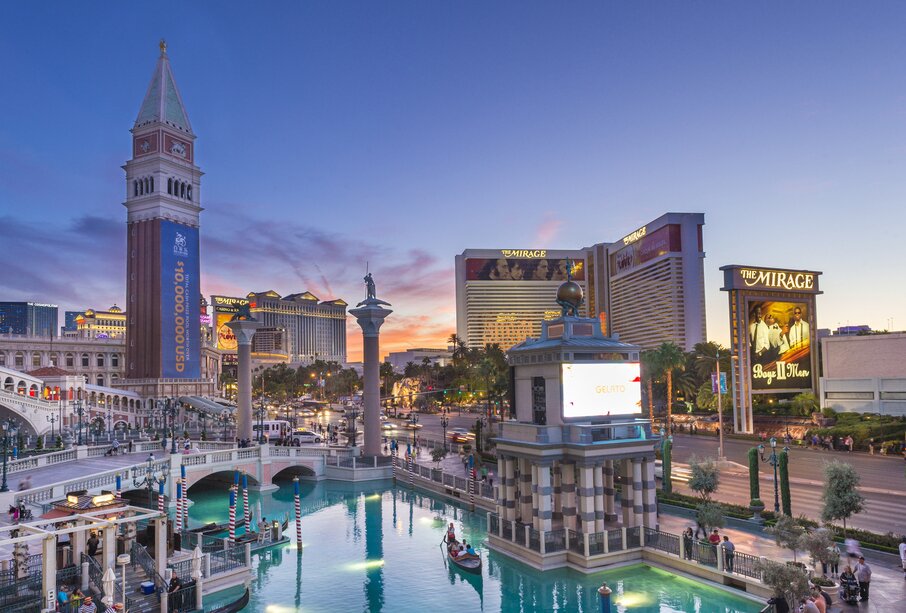 This week's casino news delivers a variety of headlines from around the country. From Las Vegas casinos struggling to new ones going up in South Carolina, here's a look at this week's key stories:
Las Vegas Sands Corp. Reports Nearly $1 Billion Loss
Due to the COVID-19 pandemic, companies have been losing money left and right. Now, Las Vegas Sands Corp., which is one of the biggest players in the casino space, has recently reported that they have lost nearly $1 billion in the second quarter. They have reportedly lost $985 million from April to the end of June, which is a jaw-dropping 97.1 percent drop from this period last year.
Nevada Governor Steve Sisolak called for a shut down all of Nevada's casino market during the majority of the second quarter, which is what led to the downturn. The future doesn't exactly look bright either. He predicts that the future does not look great for their gambling markets, as tourists may not be coming as frequently as they were in the past.
The massive losses in revenue will lead (and has led) to jobs losses both Las Vegas and multiple other places across the country where they operate.
South Carolina Tribe Breaks Ground On $300 Million Casino Resort
The Catawba Nation tribe of South Carolina has recently begun construction of a $300 million casino resort in North Carolina. This will mark the third casino resort in the state and is expected to hold 54 table games, 1800 electronic games, retail outlets, a hotel and multiple restaurants.
This construction begins after the South Carolina tribe was able to win federal approval from the Department of the Interior back in March. However, the Catawba tribe is still in need of approval from Governor Roy Cooper to be able to fully operate a casino with Class III gaming. If they happen to finish construction before the approval comes through, then the tribe will run a temporary and smaller casino until further notice.
Class III gaming includes high-stakes slots and table games and Class II gaming includes bingo and non-banked card games.
Massachusetts Governor Agrees That Sports Betting Will Aid the State's Economic Recovery
Recently, a Boston Red Sox executive stated that legalizing sports betting would be an easy way to help economically recover from the COVID-19 pandemic. A few days after that comment was made, Massachusetts Governor Charlie Baker backed those comments. Baker has always been in favor of sports betting, as he has submitted his own sports betting proposal to the state of Massachusetts back in January of 2019.
While sports betting is not yet legal there, many officials believe that legalizing sports betting will be one of the best methods of generating revenue to make up for the losses. Many major American sports leagues will be resuming and starting up in the coming days and with sports betting legal, it will allow for sportsbooks to generate a good chunk of their revenue back. Keep in mind that any movement on the matter won't be instantaneous, so don't expect serious changes until at least 2021.