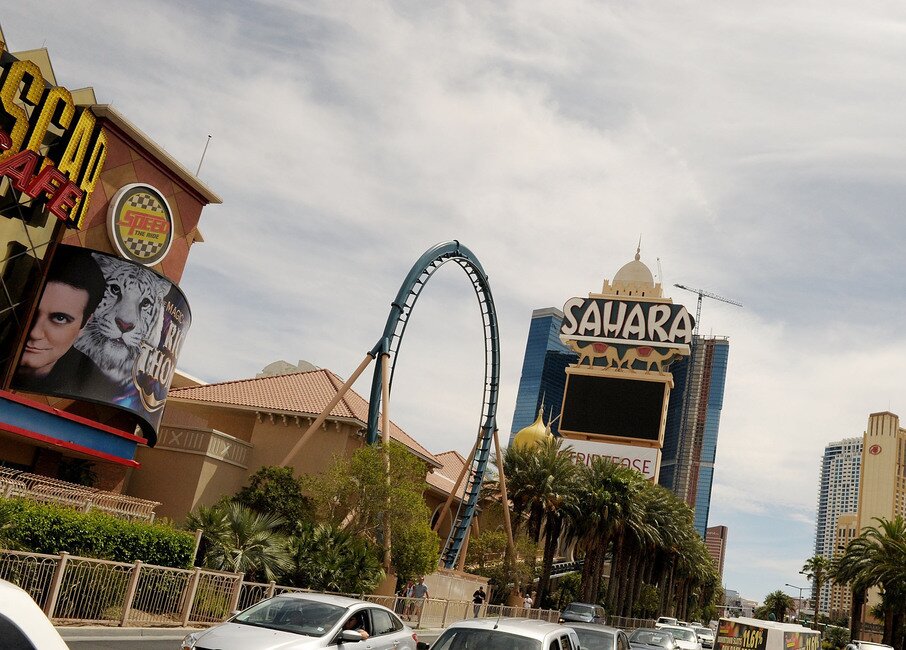 We're starting off this week's casino news in Las Vegas where the Sahara has unveiled their new poker room. Hopefully as this pandemic eases, players can head to the Sahara to check out the new digs.
Sahara Las Vegas Adds New Poker Room During Major Transformation
The Sahara Las Vegas rebuild continues and the hope is that when it's finished, it might help revive the north end of the Las Vegas Strip. The latest in the Sahara is that they have opened their all-new poker room. The resort has been making a huge transformation lately, which has cost over $150 million. From an early look, the new poker room is worth the money. They will have all sorts of tournaments and cash games going with seven different tables, an LED video wall as well as five other screens, and a few different food options.
The room also offers seven-handed live cash games every single day with different promotions and offers being held as the day goes on. This poker room is just one part of the whole new and renovated resort. For now, they are maintaining all safety protocols as part of their Sahara Cares Health and Sanitization Program, but once we're through this pandemic, they expect to attract a lot of poker players to their new room.
New Jersey Online Casino Operators Report Record Revenue In June
New Jersey's online casinos and sportsbooks have been able to generate close to all-time highs in back to back months now. The latest figures show that they were able to reel in $97.5 million total gambling revenue in June, which was a small improvement from their total revenue in May.
However, this number still represents a big drop in revenue compared to last year without the brick-and-mortar arena. They were down 65.6 percent revenue compared to June last year but that should change in July. The slow reopening continues as a few places such as the Borgata and nine other Atlantic City casinos will progressively get back to business.
New Jersey has garnered $1.03 billion in total revenue throughout the first half of 2020, which represents a 35.4 percent drop compared to last year when they got $1.59 billion in gambling revenue. However, the fact that they're so adept at taking online casino and poker game action should help them weather this pandemic.
Some Strip Casinos Have Changed Smoking Policies To Help Prevent COVID-19 Spread
Smoking in Vegas casinos has long been allowed but given the current pandemic, a few of the casinos on the Las Vegas Strip have changed their smoking policies. They are doing this in order to help prevent the spread of the coronavirus. Smoking is now prohibited at table games inside the Venetian and the Palazzo. Smoking is also banned at any table game that does not have plexiglass dividers at the Wynn and the Encore.
These moves are coming after the worldwide concerns about the second wave of COVID-19. Nevada has reported that there have been 849 new cases this past Wednesday and that over 123 tourists have tested positive. The biggest incline of the virus came during the week of June 22nd when 31 guests tested positive for the coronavirus.
With COVID-19 spreading through the air, they are hoping that cutting off smoking will prevent less of those particles being pushed in the air and being passed to other customers.