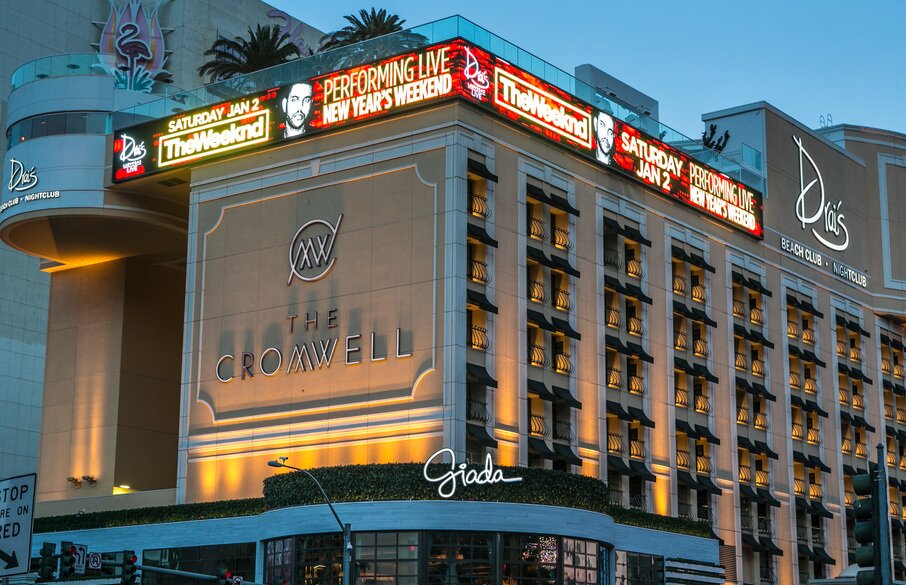 This week's casino news focuses on the Las Vegas Strip. Let's take a tour of the latest headlines from Sin City:
Final Las Vegas Strip Casino Reopens As "Adult Only" Property
The Cromwell, a Caesars-owned property in Las Vegas, has finally reopened. It was the last Strip casino to reopen but they have changed the way they'll operate for now. They've placed a restriction on the property that will only allow adults over the age of 21 to enter the casino. This decision comes just days after Circa Resort & Casino became the first ever "Adult only" resort.
Anthony Curis, an analyst on the Las Vegas market, recently pointed out that it's always been mostly am adult-focused resort, so the transition should be fairly smooth.
November will now be the first month in which all of The Strip properties will be open. Although, there are many other casinos that are still closed that are located off of The Strip. Regulators are hoping to finally bounce back after the COVID-19 pandemic first hit as they have had a 40 percent drop in gaming revenue in every month since the gaming market started to reopen.
Las Vegas Sands Corp In Talks To Sell Sin City Casinos
It is becoming more apparent that the Sin City casinos might be sold soon. The Venetian, Palazzo and the Sands Expo Convention Center could be sold at around $6 billion as casino magnate Sheldon Adelson has put them up for sale. As of right now, Las Vegas Sands are attempting to create more interest for the properties.
For Las Vegas Sands, if they were to sell each of those properties, they would then be able to focus all of their efforts towards their Asian business ventures. There are rumors that they want to invest heavily in Japan and they have also casinos in Singapore and in Macau.
There has also been speculation that they plan on building more casinos on this side of the pond if those sales end up going through. New York City is a possible landing spot for one of those casinos.
Strip Casinos Get Third Straight Month With Revenue Drop
According to the Nevada Gaming Board, the gambling market in Nevada has continued to struggle after the COVID-19 pandemic. The state was able to bring in $821.1 million from bettors back in September, which translates to a 22% drop compared to September of 2019 when operators were able to pull in $1.06 billion in that month. After getting those results, it made for the fourth straight month in which the state went through at least a 22% year-over-year drop in revenue.
The Las Vegas Strip has been hit the hardest out of the Nevada markets since the pandemic started as they have gone three straight months with at least a 40% drop in revenue now. It has become increasingly clear that the reduction of tourism and the stoppage of midweek conventions have killed the casino revenue.
There were a couple of bright spots as South Lake Tahoe actually had a 36.32% increase from the $18.19 million it brought in during September of 2019. They gathered $24.8 million this past September.