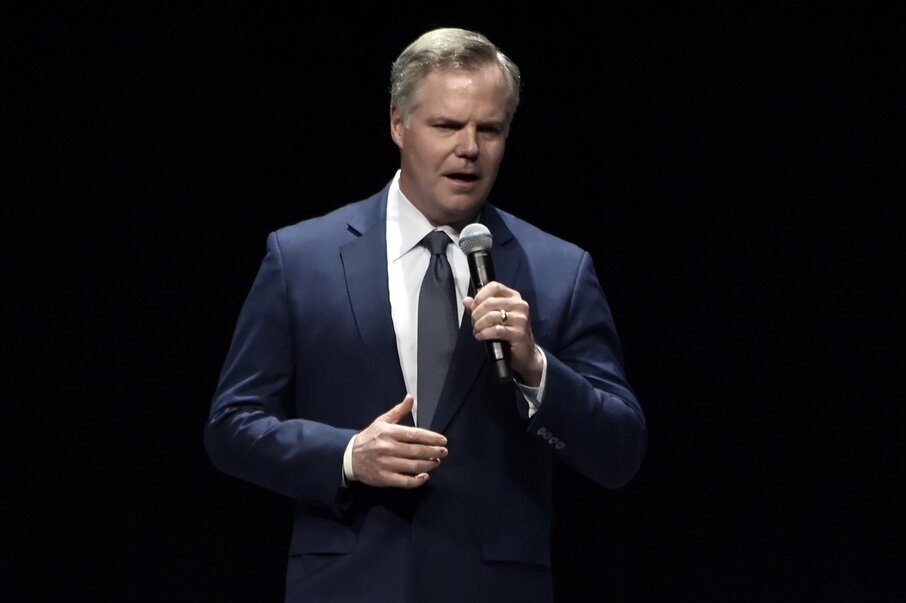 It probably won't surprise you to know that this week's casino news is focused on the COVID-19 pandemic, which is sweeping the world. Three different headlines from this week deliver three very different types of stories in relation to the virus, so let's take a closer look.
Ex-MGM CEO Jim Murren to Head Nevada Coronavirus Task Force
A lot of people were surprised to hear when MGM CEO Jim Murren stepped down last week. We knew that he had plans to leave but the news came sooner than expected. He was supposed to stay on until they found a successor but now we know why he left early.
Nevada Governor Steve Sisolak has tabbed Murren to be the head of the newly-created coronavirus task force. Of course, this is going to be a very trying time in the state of Nevada as the casinos are closed statewide for 30 days. The Las Vegas Strip has gone dark and massive job layoffs have begun as Sahara Las Vegas, Caesars and many other companies have begun the process.
Nevada will have to hope that the COVID-19 pandemic doesn't last longer than 30 days because if it is, in fact, a two-month closure that we're looking at, some businesses, restaurants and casinos could go out of business. That would mean that layoffs turn to terminations as those workers won't have jobs to come back to.
As for MGM Resorts, COO and President Bill Hornbuckle will take over the CEO duties for now. The company will continue the search for a permanent CEO.
Nationwide Gaming Losses Estimated At $21.3 Billion
It's still very early in the Nevada coronavirus lockdown but it has a lot of people wondering what the financial damage will look like. Of course, we saw what happened in Macau, China when the casinos were closed for two weeks. Revenues dropped nearly 89% in the month of February. Las Vegas will be worse, though, as the closure is twice as long and it is a complete closure; Macau casinos were at least open for half of the month.
The American Gaming Association has come out with some early estimates and they're projecting about $21.3 billion in losses nationwide in terms of economic contributions. Their estimate is based on a two-month casino industry shutdown. While they didn't report on specific numbers from Nevada, they did quantify the potential losses in New Jersey, which would be $1.1 billion over that two-month span.
Hopefully the COVID-19 pandemic recedes with social distancing. However, we'll have to wait and see if a 30-day quarantine is effective enough or if they'll have to shut things down for a full two months.
Pennsylvania Player Wins Big During Lockdown
The coronavirus quarantine hasn't been bad for everyone. One lucky man in Pennsylvania has hit a huge jackpot at an online casino while self-isolating during the global pandemic. Although we don't know any details about the person, we do know that he won $278,000 while playing at PlaySugarHouse.com in Pennsylvania.  
The player was playing an online progressive slot called Divine Fortune, which is known to be quite generous with the jackpots.