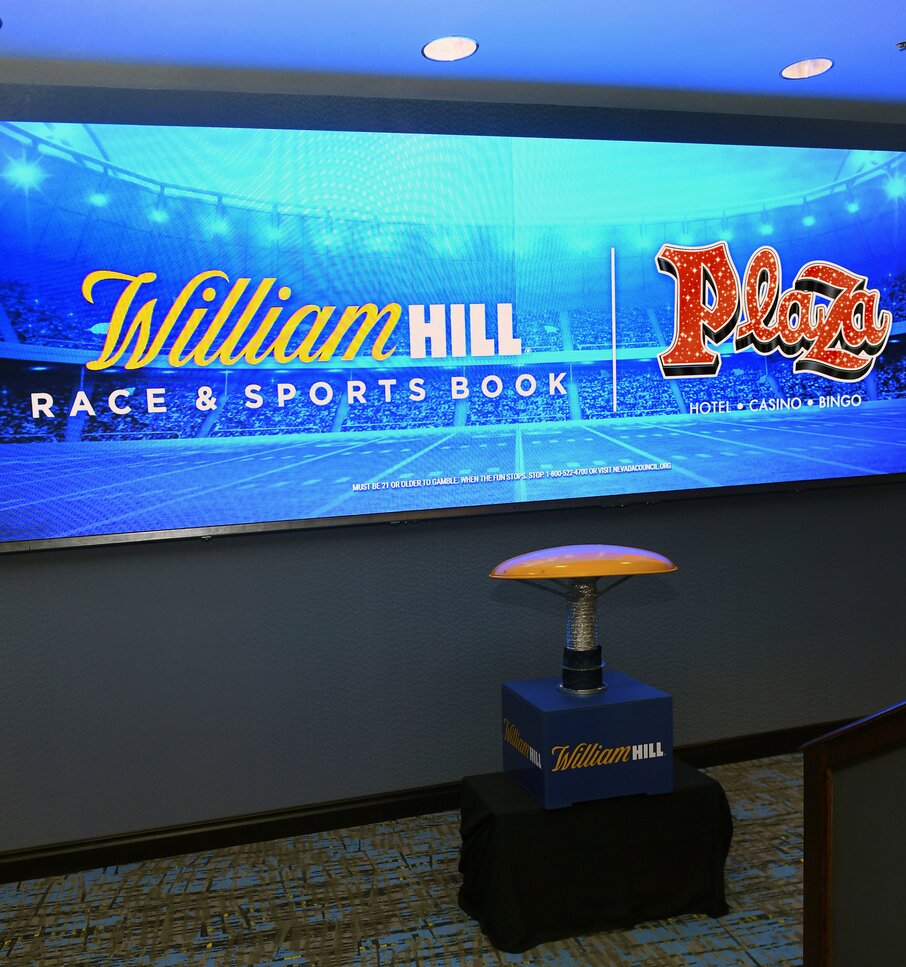 There was some big news in the casino world this past week as Caesars Entertainment made a big move in the online gambling space. Let's start there as we recap this week's biggest headlines:
Caesars Entertainment Purchases William Hill Sportsbooks For $3.7 Billion
After recently acquiring Eldorado Resorts in a giant $17.3 billion merger, Caesars Entertainment has just announced that they have agreed to purchase William Hill for $3.7 billion. These two gaming companies have already been familiar with each other as they are involved in a joint venture where William Hill would run Caesars' U.S. Online and retail sportsbooks.
William Hill had also received an offer from Apollo Global Management, but Caesars swiftly made their offer afterwards. They had also "attached strings" to their current deal with William Hill and had said that they would cease a few elements of it if they accepted Apollo's offer. Soon after that, Will Hill accepted Caesars offer. The deal is currently still pending for approval from regulatory members and is supposed to be finalized around the end of 2021.
This move puts Caesars in the position to become a giant in the online gambling and sports betting markets as they believe that they can reach a market cap that is in the range of $30-$35 billion.
Macau Gaming Revenue Continues to Drop
Macau just can't seem to get back on track. For the sixth straight month, Macau's casinos had over a 90 percent year-over-year drop. To make matters worse, this is the 12th straight month of a drop in revenue of any type.
This is bad news for the Las Vegas of the East as many analysts had been expecting them to rebound slightly during the month of September. Even though China has resumed tourist Visas, traveling is still a concern.
Many are worried about a second wave of the coronavirus, so they are staying away from big public areas, like casinos. It's hurt the gambling venues big-time as a ton of high-stakes gamblers are not visiting either for the foreseeable future.
Sports Betting Handle Was The Lone Bright Spot In August For Nevada Casinos
It is not all negative news for Nevada Casinos as they continue to hurt from the COVID-19 pandemic. The state's casinos had won $743 million during the month of August and while that number represents a 22 percent decrease year-over-year, it's not as bad as some people expected. On top of that, it was an improvement from the 26.2 percent decrease in July. As expected, the areas that are dependent on tourism to gather revenue are still not rebounding that well. The Las Vegas Strip casinos were only to bring in $317.3 million of that month's revenue, with Clark County casinos gathering the rest.
One of the reasons that the Strip wasn't performing so well was the fact that most of the properties had been closed for the month due to COVID-19. The Mirage had actually reopened towards the end of August with Planet Hollywood announcing that they are reopening sometime in October. With more properties reopening, the state of Nevada may be able to bring in some much-needed revenue.
Despite all the drops in revenue, sports betting was able to serve as a bright spot for the state. The states sports betting handle had gone up 64.9 percent year-over-year as they were able to accept $475.1 million in bets. It was also reported that 64.3 percent of those wagers had been placed on mobile devices.