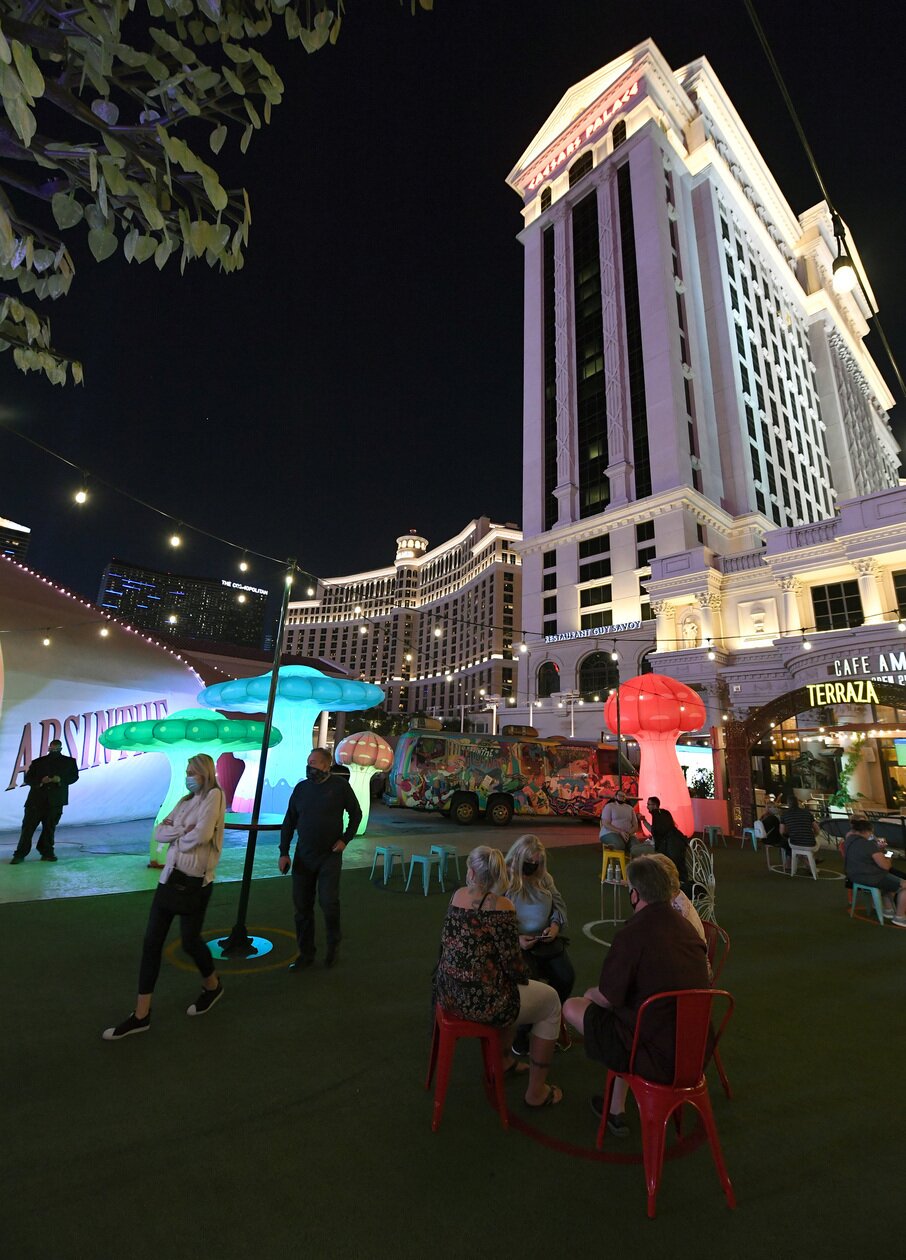 This week's casino news delivers clearly highlights just how much of a factor COVID-19 is about to be for casinos. After a brutal year in 2020, it's not a given that 2021 will be any better as the second wave of the pandemic starts to spike around different parts of the country.
Caesars Entertainment To Reopen Rio All-Suites Hotel & Casino
Most of Las Vegas has reopened (for the time being) and now one of the last casino properties to open has a date. The Rio All-Suite Hotel & Casino is reportedly set to reopen on December 22nd, although that date may change. This casino is the only Caesars-owned Las Vegas casino that hasn't reopened for business yet.
This property will now be following in the footsteps of Planet Hollywood, only functioning Thursday through Monday while the gambling floor will stay open 24/7. This announcement also happens to come after the WSOP announced that they will be holding a main event that will be taking place a week or so after the reopening.
The William Hill-branded sportsbook, the slot machines, the keno lounge and other table games will be available on site, but the poker room will not be reopening just yet.
COVID Spike Causes Colorado Casinos To Close Table Games
Table games didn't last that long in Colorado due to another COVID-19 spike that happened recently. It has been reported that the concern for COVID has now been changed to "Yellow" on the color dial and things could ramp up further. Casinos in Black Hawk and Central City will not hold off on supporting blackjack, craps, roulette and poker until the threat level decreases. The only thing that will be allowed is slot machine gambling.
The capacity of all casinos will also be changing as they are going back to a 100-person limit and now alcohol will be prohibited after 11 PM. Outside of Colorado, other casinos have been closing down entirely for a little bit until the second wave starts to roll through. It's going to have a huge impact on casinos in the coming months.
New Jersey Gov. Bans Casino Food And Beverage Sale Overnight
Speaking of COVID-19 restrictions, Atlantic City is about to be impacted once again. An announcement was made that they will now be restricting the sale of food and beverages after 10 PM due to new COVID-19 restrictions that were just put in place. These new restrictions come after casino executives were asking the governor to begin to increase the capacity of casinos to pick up the slack from the decreasing revenue over the last few months.
Unfortunately for the Atlantic City casinos, this looks like things will head in the other direction. For instance, Gov. Charlie Baker in Massachusetts is banning casinos from operating overnight entirely, which takes the New Jersey restriction to another level.
In other news, New Jersey's gross gaming revenue actually saw a small increase during the month of September but a lot of that was due to the increase in online gambling.