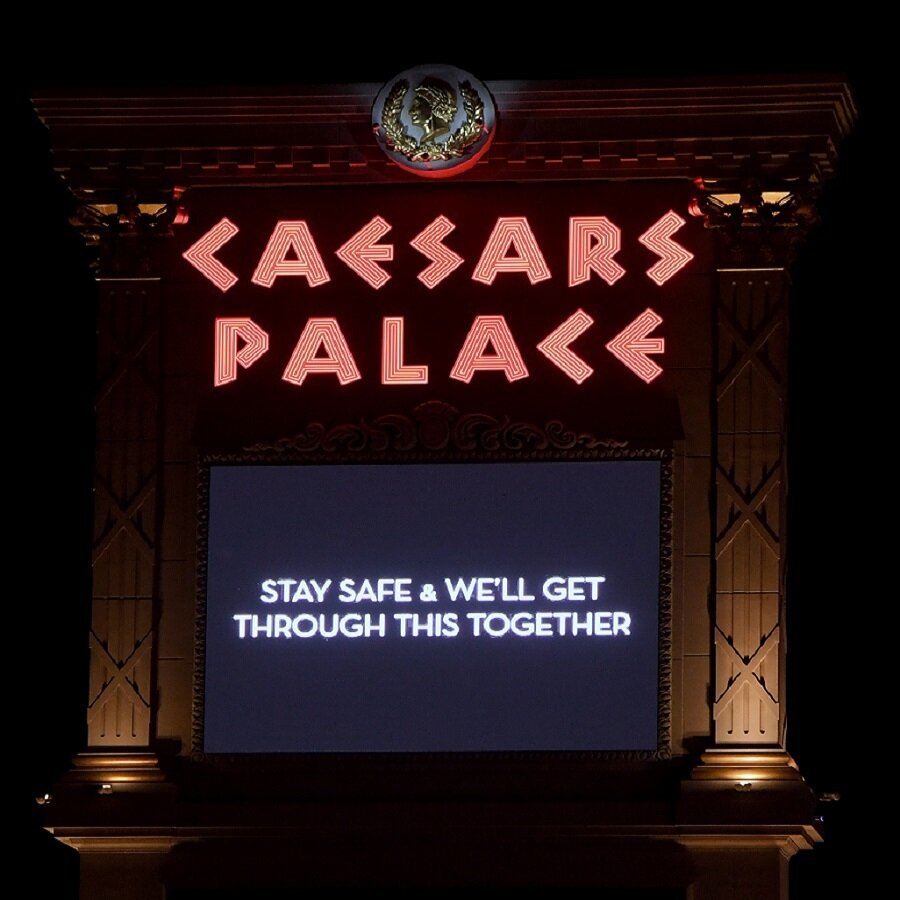 This week's casino news begins with the continued push towards the merger between Caesars Entertainment and Eldorado Resorts. The sale of a few more properties should help them appease the concerns of regulators.
Caesars And Eldorado Sell Three Casinos Ahead Of Merger
Caesars Entertainment and Eldorado have been told that they have to sell off some properties in order to complete their merger and news has broken on some recent sales. Twin Rivers Worldwide Holdings, a casino operator in Rhode Island, bought three properties from gaming giants Caesars and Eldorado in a move that appears to be another step towards a proposed merger between the two companies. The deals are the latest in a string of sales meant to appease gambling regulators in various states who could block the merger if they smell any attempt at a monopoly of any of the country's gambling markets.
The Rhode Island company already owns casinos in Rhode Island, Mississippi, Delaware and Colorado, and adds Bally's Atlantic City, Mont Bleu in Lake Tahoe and Eldorado Shreveport, expanding their holdings to eight states.
Caesars unloading of Bally's might be the most important piece of the merger puzzle because it will be Twin Rivers' first property in the state. New Jersey's regulatory body might look favorably on the increased competition in its market and be more likely to approve the massive merger.
Casinos And Sports Betting Now Legal In Virginia
Virginia's Senate and House of Representatives both voted to approve the final changes to a bill that will allow casinos to be built in the state. The last few changes to the bill involve how tax revenues earned at the states casinos, projected at $900 million in five years, will be shared across the state.
All that's left is for five of Virginia's struggling cities to decide whether or not a casino will be built within their limits, which the residents of those cities will decide by majority vote in the upcoming November election. If the vote is successful, casino operators will be taxed as much as 30% in an attempt to bolster the economies of the cities that approve gambling and the state as a whole.
Sports betting was also legalized but only online for now, pending the cities' approval of brick-and-mortar facilities. The state will then need to pass another bill to legalize in-person sports betting.
Nonetheless, this should give all of the public coffers a big boost now that Virginia is friendly to gambling.
Macau Expects 95% Drop In First Quarter Profits
The world's biggest gambling market is expecting bad news when its six casino operators release their first quarter earnings soon. Bloomberg is predicting profits to be a whopping 95% less than first quarter 2019.
The collapse is, of course, due to the coronavirus pandemic that had shut down casinos for a couple of weeks and has slowed traffic since they've reopened. Since reopening, most of the facilities were able to run at around 80% capacity, but restrictions on travel to China and within China have been the real factor. Visas for tourists to visit Macau are still frozen and the hospitality industry's earnings have also tumbled by over 70% compared to last year. With no proposed date for lifting restrictions in sight, economists from various groups project the economy of Macau as a whole to shrink by nearly 30% this year.