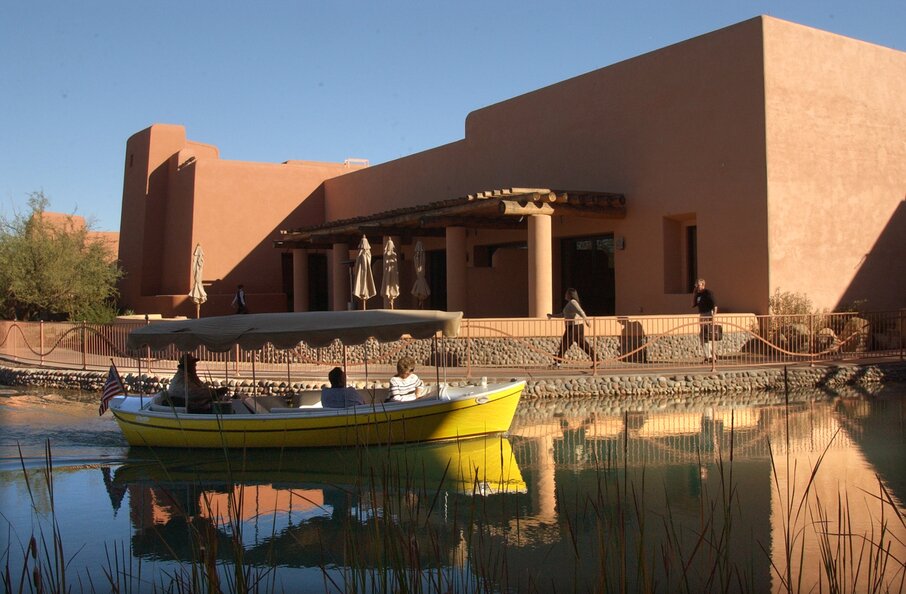 The COVID-19 pandemic has receded in parts of the United States but continues to linger elsewhere. As a result, it's starting to wreak havoc on casinos around the country. Let's take a look at the news out of Arizona as we start our tour of this week's casino headlines.
Multiple Arizona Casinos Close After Employee Dies Of COVID-19
As the United States has slowly reopened for business, many have worried about the spread of COVID-19. Those fears have become reality in Arizona, which is now one of the fastest-rising hotspots for the coronavirus. Recently, an employee at Lone Butte Casino passed away due to COVID-19. Gila River Gaming, which owns the venue and three others, has now closed Lone Butte, Wild Horse Pass and Vee Quiva for two weeks in order to update and review their protocols.
The tragic passing was a 68-year-old security guard who was stationed at Lone Butte. He ended up contracting the coronavirus and passing away on June 11th.
Arizona casinos have tweaked their restrictions as they now make it mandatory for both customers and employees to wear protective equipment. Before, only the employees were required to wear face masks and other equipment while the customers were only encouraged to wear those things. Hopefully this curtails the spread of the virus.
Nevada Updates Protocols, Forces Gamblers to Wear Masks
There has been a mask-on, mask-off debate for a while now but Nevada is taking the discussion off the table and enforcing a rule. The state has now updated their initial protocols and made it mandatory for all players to wear masks when playing any sort of table game. There were a few new safety protocols that were outlined as well but the most notable was the mandatory use of face masks. Beforehand, only the staff was required to wear protective masks and it was completely optional for the customers.
Casinos will now have face masks available for all of their players and they must be worn when playing a game. That's on top of some games that have a shield separating the player and dealer. Along with that, regulators are wanting there to be appropriate signage that lets their guests know of the changes, so that there are no disputes at the casino door.
Nevada is one of the states that has seen it's cases go up in recent days, so they are trying to prevent a second shutdown as the coronavirus continues to linger.
New Jersey Sets Record For Online Gaming Revenue
While many casinos and states have been battered by the lack of gambling revenue during the coronavirus pandemic, one state that's done just fine has been New Jersey. That's because they've been the most adept at accepting online wagers, which has helped them survive during the shutdown. The latest numbers have been released and the Garden State casinos set record numbers for the month of May.
The online versions of New Jersey's brick-and-mortar casinos reeled in $85.9 million during the month of May, which shows a massive 129% improvement year-over-year compared to May 2019.
Sports betting revenue isn't counted in online gaming revenue but ended up bringing in about $10 million on its own, which would bring the gross revenue to $95.9 million. The overall revenue (including land-based action) has taken a huge hit with a drop of about 65%. However, these wins will help blunt that blow.