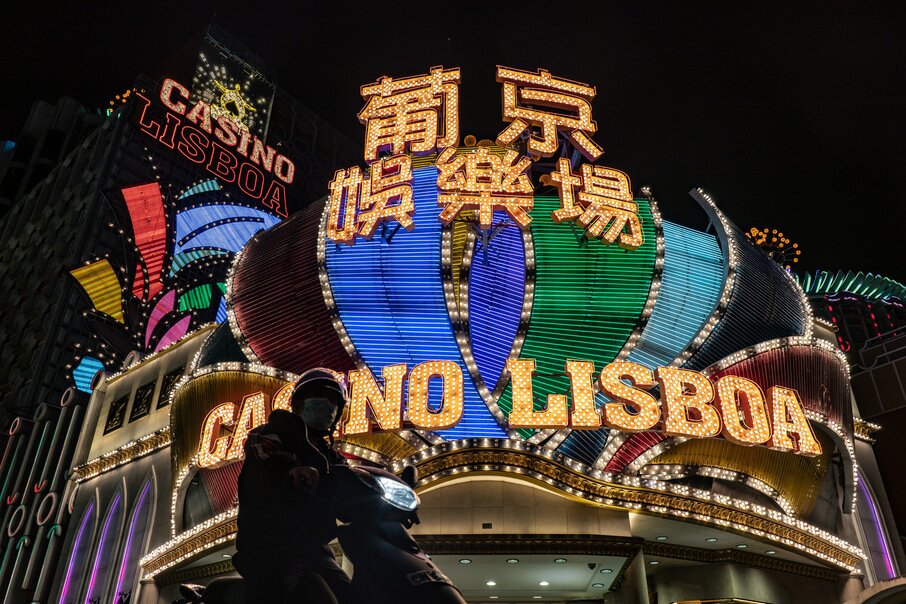 This week's casino news is all about wins and losses. We'll start off with the downside, which appears to be quite huge as the casinos in Macau are losing a lot of money due to the COVID-19 virus outbreak.
Macau Casinos Reopen But 80-90% Losses Expected In February, March
As the entire world continues to battle the coronavirus, we're seeing more and more people and cities go into quarantine. In Macau, though, the casinos can't take the pain any longer as they've reopened after being closed for 15 days. To no one's surprise, they're not expecting it to be business as usual as many Chinese people have been advised not to travel and have been told to avoid public gatherings. A casino figures to be one easiest places to cut out for citizens as it's wise for them to avoid the crowds.
In terms of the actual numbers, Macau casinos are expecting a drop in gambling revenue in the 80-90% range, which is astounding. We're talking billions of dollars in losses at this point. One research firm showed that Macau will take in $261.58 million in February, which is down from $3.16 billion the year before. March could be even worse if the travel advisory is not lifted. Many of the casinos that have reopened are only offering a portion of the games and are limiting the number of gamblers per table. While that's smart for stopping the spread of the virus, it's bad for business.
With no vaccine in sight and the spread seemingly exponential, it could be a while before things could get back to normal in Macau.
Offset Wins $100,000 At Aria Over Fury-Wilder Weekend
It was a productive weekend for rapper Offset, to say the least. One of the three members of the famous trio, Offset happened to be in Las Vegas for the Tyson Fury-Deontay Wilder heavyweight championship fight. He ended up doing quite well for himself as he won $100,000 at the casino.
Not one to ever shy away from boasting, Offset showed off his winnings on social media. Although it's unclear where he won the stacks, rumors had it that he won big playing craps.
Of course, it's not as if the rapper is hurting for money. Recent estimates show his net worth at around $16 million, so what's an extra hundred grand between friends?
Oklahoma Woman Wins $8.5 Million Jackpot But Casino Refuses To Pay
An Oklahoma woman playing slots at the Newcastle Casino last Friday ended up winning a jackpot just shy of $8.5 million. She was playing slots at $1.25 per spin when she managed to hit the huge prize. At the time, she didn't know how much she won because the Liberty 7's slot shut off and went black. However, afterwards it came back up and showed the win. When she saw the amount, she took a picture and shared it to social media.
On one hand, it's quite convenient that the casino doesn't want to pay out and is hoping to blame a slot error. At the same time, there are issues with the software from time-to-time and that's something that players are aware of going into the game. Of course, the casino has no problems when the losses go in their favor; now that there's a big win, it's possible they're using this excuse to skip out on the payout.
As of now, the casino has merely stated that they're looking into the claim and that the slot machines are under review.