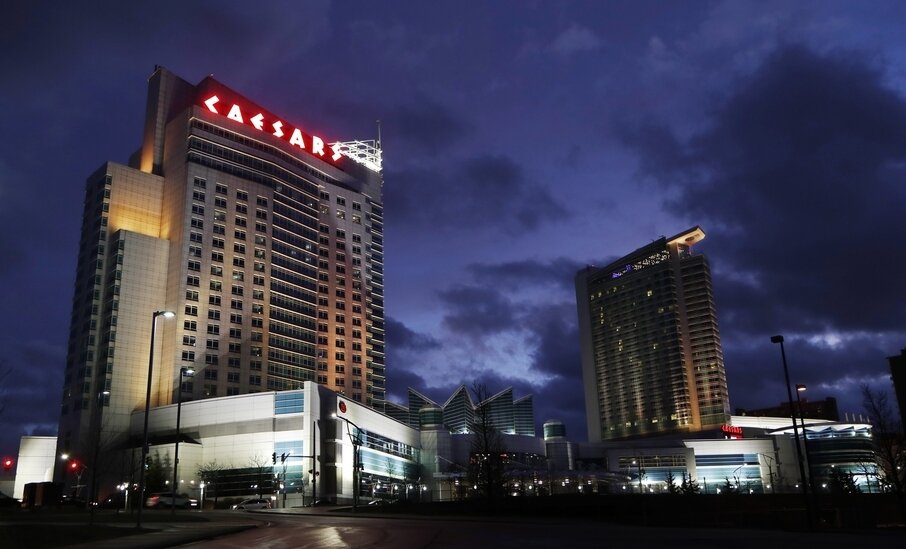 This week's casino news kicks off 2020 with a pair of bizarre stories. We'll start off in Canada where a gambling addict is blaming – and now suing – the casino for letting him lose money.
Canadian Man Sues Caesars Casino For Failing To Stop Him
It's pretty scary to think that someone could lose $260,000 in just two visits to a local casino and one man feels there should be more checks and balances in place. One particularly unlucky casino patron is apparently willing to try his luck in the court system after blowing through six figures in the casino.
Tarwinder Shokar, who lost $260,000 in two visits to the Caesars Windsor in Ontario, has decided he will sue the casino for his losses, alleging that he should have never been allowed to place those wagers in the first place. Shokar, who is a compulsive gambler and alcohol addict, had already been banned from other casinos for disruptive behavior. The Canadian man has a past history that also includes criminal fraud convictions. Shokar alleged that the casino over-served him alcohol and ultimately pushed him over the top into a state where he shouldn't be considered liable for the bad bets that he made. In fact, Shokar is doing more than just asking for his gambling debts to be settled. In addition to asking the courts to forfeit his debts, he is asking to be awarded an additional $500,000 from the casino in punitive damages.
While it is a truly bizarre story, it's not the first time a casino has been sued for losses. They'll be very prepared to fight this case and it would be downright shocking if Shokar got a penny out of them.
Spanish Reporter Quits Job Live On Air After Winning Lottery
Winning a massive jackpot and quitting your job are frequently part of many gambling dreams. However, for one woman, she forgot the first part of that equation.
In a bizarre story out of Spain, a local reporter decided to quit her job live on the air after she found out that she had won a lottery. She quickly came to regret that decision after she learned that she had only won $5,500.
Natalie Escudero, who works as a journalist for the public broadcast network RTVE, was covering the Spanish Christmas Lottery drawing at an event in Valencia when she learned she was a lucky winner. However, what she didn't know is that she didn't win the top prize, which was $436,000. Instead, she won only $5,500.
After the embarrassing moment in which she announced she wasn't going into work the following day, Escudero quickly came to regret her mistake. After flaunting her apparent jackpot victory only to find out that she didn't actually win the top prize, Escudero is now doing everything she can to get her job back.
Nevada Sportsbooks Earn More Than $600 Million In November
The expansion of sports betting across the United States has led to a significant spike in profits as sportsbooks across the country continue to rake in record amounts. That was certainly the case for sportsbooks in the state of Nevada, which took in a record $613.6 million in the month of November alone. It marked the first time ever that the state's sportsbooks had crossed the $600 million threshold and they did it with ease. That clearly shuts down the notion that legalizing gambling across the country will put a dent in Nevada's earnings.