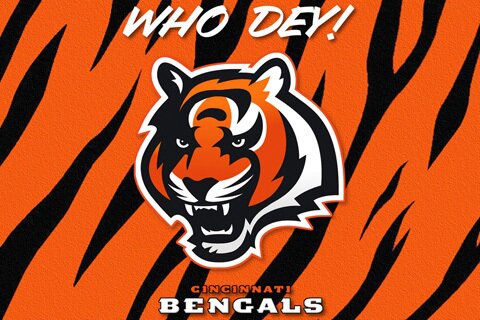 The Cincinnati Bengals lost their starting quarterback Andy Dalton on Sunday and plummeted on the Super Bowl futures as a result. The Bengals were +800 on those Super Bowl odds before Dalton broke his thumb, but have dropped to +1800 on news that he might miss the rest of the season.
With both Cincinnati and Denver losing this past weekend, and the New England Patriots winning, the Pats are 11-2 and a game better than the latter two teams and have a clear path to the top seed and home-field advantage in the AFC. They're the current Super Bowl favorite at +350.
One of the most interesting stories down the stretch will be the Pittsburgh Steelers, who are currently at +850 to win the Lombardi Trophy. What's interesting is that they are fifth in line overall and are second in line in the AFC behind only the Patriots, yet the Steelers wouldn't even be in the playoffs if they started today.
While the Steelers could very well win their final three games (vs Denver, at Baltimore, and at Cleveland), that might not be enough. That's because they're currently chasing the New York Jets and Kansas City Chiefs, both of whom could also win out.
The Chiefs have won seven straight and finish up with a road trip to Baltimore and then home games against the Cleveland Browns and Oakland Raiders. As for the Jets, they're at the Cowboys, then home to the Patriots and then at the Bills. The Steelers will be hoping the Jets slip up.
In the NFC the Seahawks have been fast risers as they are now at +650 odds to win the Super Bowl, which is tied with Arizona and behind only conference favorite Carolina, who is at +375 on those futures. The Seahawks have been on an absolute tear the last four weeks, winning each contest while averaging 35.3 points per game.
Even though teams like the Minnesota Vikings, Philadelphia (or whoever else wins the NFC East) and the Indianapolis Colts (or whoever else wins the AFC South) will qualify for the postseason, the oddsmakers are not showing much faith in them. The Vikings, Eagles and Colts are all +5000 on the Super Bowl 50 odds.