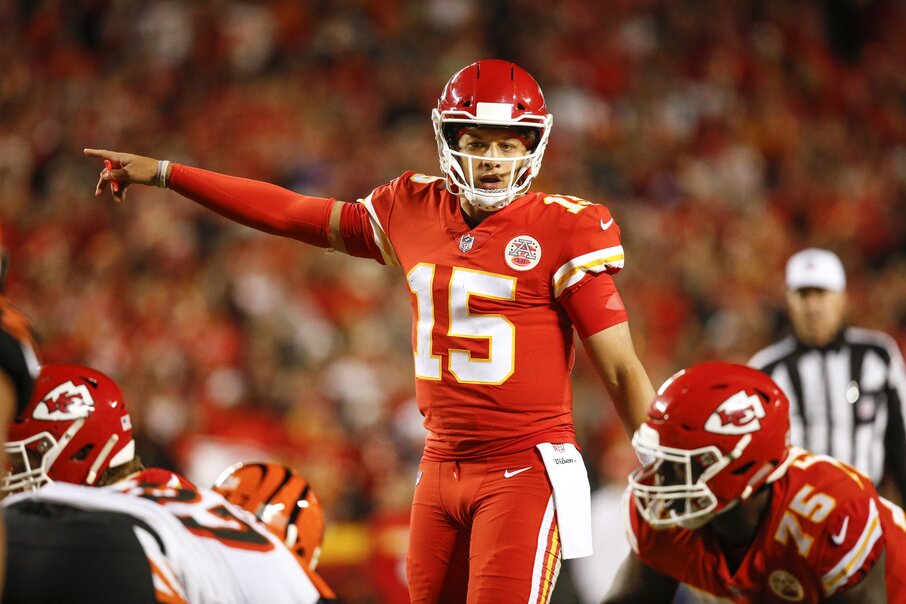 As we take a look at the opening 2020 MVP futures, it's no surprise that quarterbacks occupy the top 12 spots in terms of the odds. After all, quarterbacks have won the NFL's MVP award seven straight seasons.
Is there any value with a non-quarterback? Let's take a look at the players at the top NFL MVP futures bets of the board and see if there's a non-passer who has a shot.
The Quarterbacks
Patrick Mahomes (+450) is favored to win the award after leading the Kansas City Chiefs to a Super Bowl. Mahomes was the MVP in 2018 and didn't have as strong of a season statistically in 2019. He threw for 50 touchdowns and 5,097 yards in 2018 but had just 26 touchdowns and 4,031 yards last season.
Lamar Jackson (+600) is the defending MVP after totaling 4,333 yards and 43 touchdowns. He was the NFL's sixth-leading rusher with 1,206 rushing yards.
Tom Brady (+800) might be a popular choice after signing with the Tampa Bay Buccaneers. With a pair of stellar wideouts like Mike Evans and Chris Godwin, we might see Brady back to posting MVP-like numbers again.
The other quarterbacks in the top 12 spots include Russell Wilson (+900), Kyler Murray (+1000), Deshaun Watson (+1800), Aaron Rodgers (+1800), Drew Brees (+1600), Dak Prescott (+2000), Josh Allen (+3000) and Matt Ryan (+3500).
It's interesting to note that Cam Newton, who is currently a free agent, is at +5000. He has better odds than someone like Dalvin Cook but Newton doesn't even have a team to play for as of yet.
The Non-Quarterbacks
This is really an award that either goes to quarterbacks or running backs, as the last non-quarterback, non-running back to win was Lawrence Taylor in 1986. As a matter of fact, a wide receiver has never won the award, which is why none are even on the board for this prop.
The top running backs on the board are Derrick Henry (+4000), Christian McCaffrey (+4500), Saquon Barkley (+5000), Ezekiel Elliott (+6000) and Dalvin Cook (+6600).
Henry led the NFL in rushing last season, compiling 1,540 yards and 16 touchdowns in just 15 games. Another season like that could get him serious consideration for the award – if the quarterbacks stumble a bit and the Tennessee Titans have a great season.
McCaffrey, who just signed a four-year, $64 million extension with the Carolina Panthers, also figures to be a player with a good shot. McCaffrey had 1,387 rushing yards last season with 15 touchdowns, but also added an incredible 116 catches – the second-most in the NFL – for another 1,005 yards and another four touchdowns. If the Panthers are even remotely competitive and McCaffrey again approaching 2500 total yards, he'll be among the finalists.
If you're looking for a value play, you might want to consider Elliott. He led the NFL in rushing in 2018 while approaching 2000 total yards and nine touchdowns. Last year, he totaled 1,777 yards and 14 touchdowns in what many considered to be an off season. If both him and the Cowboys put it all together, he might make a run at the MVP award.